04 July 2019
Where We Work: Orange Bus, Newcastle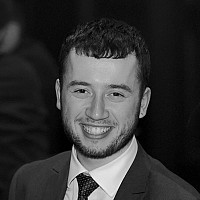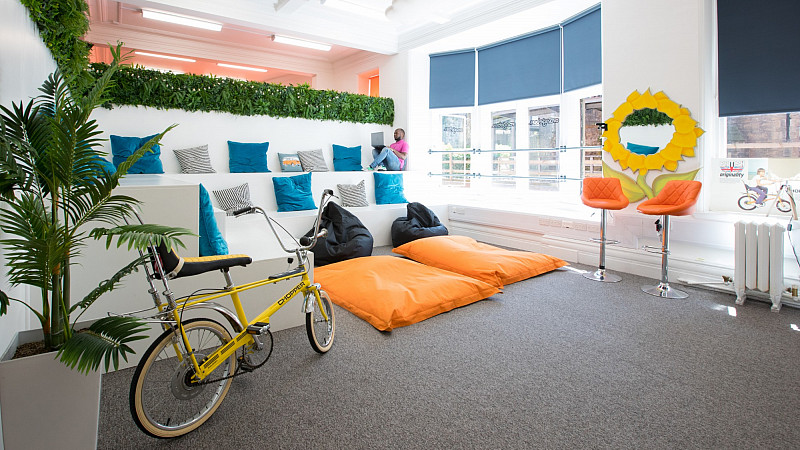 Orange Bus is a service and experience design consultancy founded over 10 years ago by Julian Leighton and Mike Parker.
The brand name is inspired by Julian's orange VW split screen camper van, and was suggested by his then seven-year-old daughter. 
Since then, the company has grown massively. The acquisition by Capita in 2016 has seen the workforce grow from just 75 to 130 staff and counting.
We spoke to Sarah Linfoot, Office Manager, to find out more about Orange Bus HQ...
"Having worked at Orange Bus for several years, I've seen the space develop and grow with the size of the workforce. When we moved into Milburn House in 2013, we were a small team on one floor. We've since branched out over two levels and have more space in the pipeline as we continue to expand.
"We've recently redesigned our games room from a beige, blank space to a sociable, fun hub that staff can enjoy at their own leisure. We also have 'beers with ideas' every Friday afternoon in our theatre-style presentation area to encourage staff to switch off and take part in a discussion or activity that is usually run by another team member. Orange Bus is relaxed and collaborative and I think our office reflects this."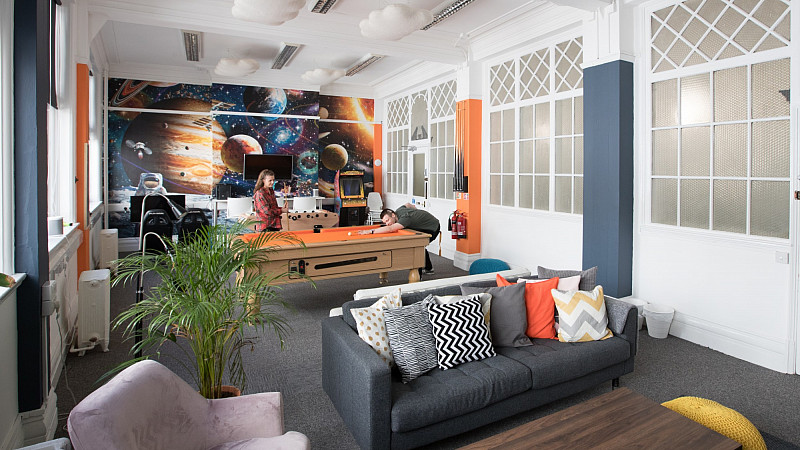 Where is it?
Milburn House, Dean Street, Newcastle upon Tyne, NE1 1LE.
How big is it?
Milburn House is a Grade II listed building and was built in the 20th century. Its art nouveau architecture and maze-like corridors offer a very different scene to the office itself, which is situated on the second and third floor, but that's what makes the space unique. 
Inside Orange Bus you can expect graffiti and chalkboard walls, bean bags, breakout spaces and a spin-to-win wheel for our employee of the week (or OB One as we like to call them). The space encompasses the brand and is quirky, lively and of course, appropriately orange.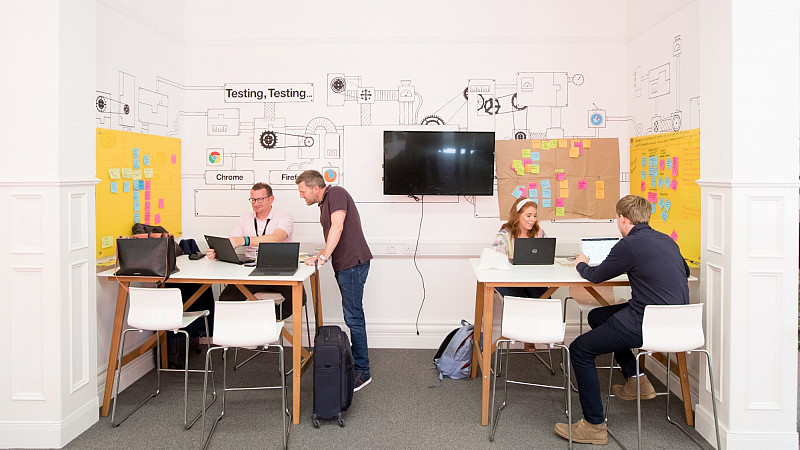 What happens there?
At Orange Bus, we believe that transforming customer experience is the most effective way to create clear commercial value. 
This means working hand-in-hand with our clients, helping leaders see their organisation through the eyes of their customers, and co-creating new and improved services that work better for the people using and delivering them.
Why is the workplace appropriate?
Our office is ideally located slap bang in the centre of Newcastle. Just around the corner from the railway station and a handful of lively restaurants and bars, it couldn't be any more convenient. We enjoy having clients visit the office to be able to showcase not only our work but also the culture of the company.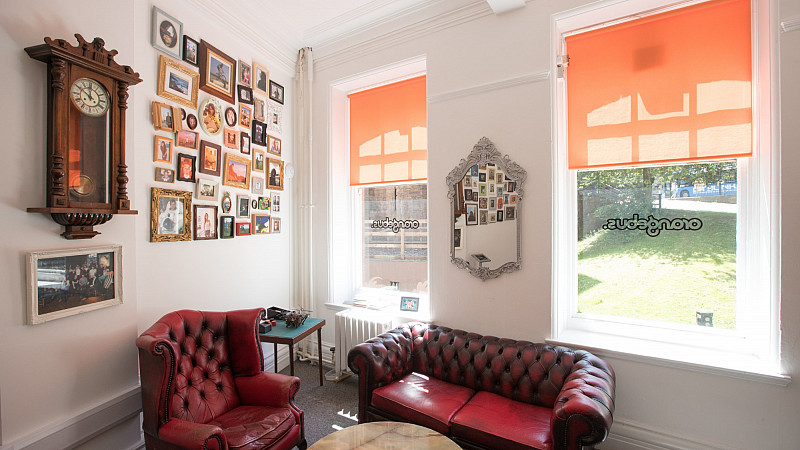 Who works there?
We have around 80 people working in the Newcastle office. The biggest team here is UX which is now made up of 32 people (and counting!). In addition to the 80, we regularly welcome students on work experience, clients for workshops and meetings, and external folk for events. 
Think your workspace is wonderful?
Workplaces across the North are changing. For many, the physical changes are to encourage a cultural change, with more pressure being put on businesses to consider the wellbeing of employees. Whether your office has recently been refurbished, it's beautifully designed, or it's just vastly different from a typical office, we want to hear from you. Our Where We Work feature is a visual piece so any submissions will need to include HD photos. To find out more, please email Josh.