15 July 2019
A Week in My Life: Laura Busson, Senior Executive Producer at Hits Radio Breakfast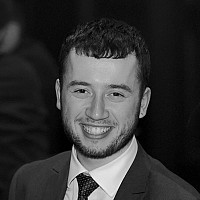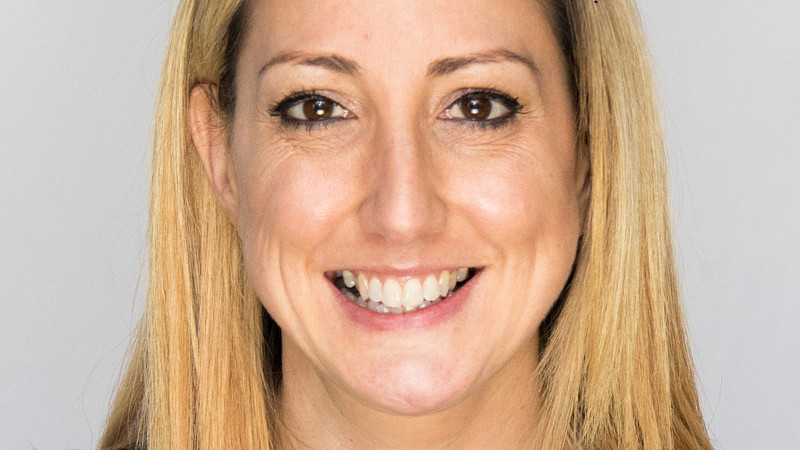 On Friday 12th July, Hits Radio Breakfast launched their brand new national commercial breakfast show lead by Fleur East with Greg Burns and James Barr. 
Laura Busson is Senior Executive Producer of the show broadcasting live from Manchester on weekday mornings, and we found out what her week was like in the run up to launch day.  
Monday
It seems like just yesterday we announced the new talent line-up for the Hits Radio breakfast show, but here we are already. Hits Radio is part of the Hits Radio Network, Bauer's biggest network reaching 6.1 million listeners, and there have been lots of exciting developments this year as part of the audience growth ambition for the Network - including the launches of Country Hits Radio and Greatest Hits Radio. The new breakfast show is one part of these exciting plans, and we cannot wait for people to hear what we have created. 
When coming up with the plans for the new show, we knew we needed to cater to the busy and chaotic lives our listeners are increasingly leading and so it was important to build a new breakfast show that is both relevant and engaging to them. We're really confident we've got that in our new line-up lead by Fleur East with Greg Burns and James Barr – who are completely different characters but, when they come together, the chemistry is amazing.
They'll be getting listeners to 'wake the fun up' every morning, bringing audiences up to date on all the biggest things happening each morning, never taking themselves too seriously. Greg has seriously impressed Hits Radio since joining earlier this year. As an award-winning comedian and presenter who's held long-running Drivetime shows on both Heart and Capital FM, as well as a successful show on Virgin Radio – he's bringing a ton of amazing experience. 
James is a really exciting talent completing our trio who co-hosts one of the UK's leading LGBTQ+ comedy award-winning podcasts, and is taking his first solo show to the Edinburgh Festival Fringe this summer. The dynamic we've got with the line-up is something special, and totally different to what's out there. 
This week, we're 'dry running' the show in real-time from Castle Quay in Manchester. It's important that the team, production staff and presenters have had a chance to get a realistic feel for things and iron out any issues that may arise. Today is our first proper run at it and it is all beginning to feel very real!
It's great to finally have the whole team together - the presenters are so excited for this, they're so driven and that's amazing to see. I'll continue to work with each one of them individually to coach them and also as a team so that we understand character definition and dynamics, and how to present it in a fresh and engaging way.
Tuesday 
Another dry-run today and time to trial our 'Lame Revenge' feature where we celebrate those tiny moments of victory when someone may have annoyed you.  Listeners confess the tragically small and pathetic things they have done to make themselves feel a bit better… we're not talking anything big or incriminating but more like parting ways with an annoying flatmate, and on your way out as an act of #LameRevenge taking the one and only bottle opener with you so that next time they come to open a beer, whenever that may be, they'll be stumped!
After we wrap up in the studio, Fleur heads to Media City whilst I stay with the team in the studio –we're filming our opening link that's going across our socials on Friday morning. It's ambitious and a bit silly but we hope it will our listeners chuckle! We had Fleur arrive for her first show by speedboat, travelling from Media City through Manchester to our studios (including the I'm a Celeb run over the bridge, we couldn't resist) into the studios. I can't wait to see the final cut, but it looked brilliant on shoot.
The digital element of the show is intrinsic to everything we will do. You can't think one-dimensionally anymore: there are so many ways people can consume a brand, so we are working hard to make sure audiences can get the access they want to the brand, whenever they want it. 
After the shoot, I meet with our Social Media Editor Sascha to talk about our digital plan for Friday and beyond. We both agree the content has to be reactive and provide audiences with something they can't get anywhere else - something they can say "me too!" to. Sasha will be sitting in on every show to make sure we capture the vibe every morning for our Instagram, Facebook and Twitter channels.
We finesse our video content plans to be created out of our studios and do a last recce of the studio to make sure all of the filming equipment is working. So far so good! We're going to be Facetiming some of the biggest names of music from wherever they are on the planet, and today we pre-record a chat with Jason Derulo.
Wednesday 
Another day closer to the launch and I head to Castle Quay again for another dry-run with the team. Despite the nerves, I'm just excited to get going now. I'm aware that some things won't go completely as planned, and that's the beauty of radio. Some will go better, some slightly less well but we'll take that in our stride. The team is new but we have big ambition and when we're together there's an infectious energy. I can't wait to get cracking and to see what we can all achieve together.
In addition to pilot runs in the mornings, this week is all about PR as we want to let people know about the new show. I'll work closely with the Bauer Media comms team to ensure we're maximising every opportunity to tell audiences and potential commercial partners about our new show. 
Fleur hotfoots it to London after our studio session to chat to press and we stay in touch throughout and it all goes well. Result. I've worked with some big talent previously including Scott Mills, Fearne Cotton and Greg James and they all have a different way of working. It's down to me to interpret what they each need to feel most supported, most comfortable and to get the best out of them I can. I think the best producer and presenter relationship are almost symbiotic, you learn to read each other in the most magical way.
Thursday 
T-minus one day… At this stage, we've pretty much done all we can do to get the show where we need it to be and I just want the world to hear it. I don't think our show sounds like anything else out there and I'm eager to throw an exciting alternative into the mix!
After our final dry run, we send Fleur, Greg and James home with a strong recommendation to get a lot of sleep! I have one last prep meeting with Matt Haslam and Nicole Williams, who is assisting on production duties and is one of UK radio's future big players – watch this space! Despite having over 16 years' experience in radio at both Radio 1 – most recently producing Greg James' show on drive and as Programme Controller at Heart Yorkshire, pre-show jitters don't go away, but producing good radio is the ultimate aim and that comes from creativity, talent and hard work. The team are in high spirits and I take my own advice to get some rest ahead of tomorrow. 
Friday 
I get to the studio first at about 4.45am to ensure that I've got the show plan sorted and have included any big overnight stories. The rest of the team arrive by 5.30am and we all sit down with a brew, chat through the running order and get sorted before we take control of the airwaves!
I'm a great believer in planning and preparation but then, anything can happen in a live show and that's the beauty of it. We have a couple of things up our sleeves that will be amazing if we can pull it off but I guess we'll have to wait and see.
We head to our debrief meeting to discuss what's to come for show two. The fun doesn't stop as we are whisked to Deansgate for our Hits Radio Breakfast launch party hosted by Fleur, Greg and James with clients, journalists and friends of Hits Radio to celebrate the day. The glass of fizz has gone down very nicely indeed. Show two – here we come!