26 June 2019
What I've Learnt: Rob Shaw, CEO at Jaywing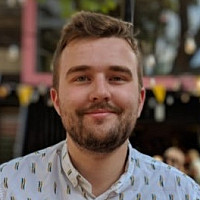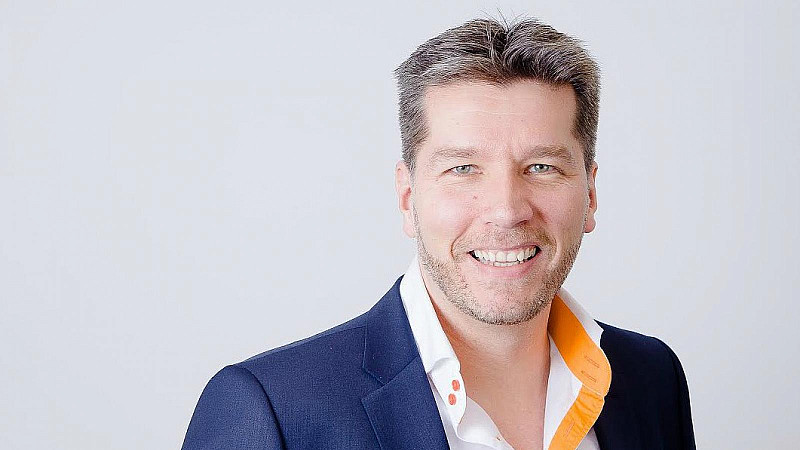 Jaywing CEO Rob Shaw has decades of experience in tech. 
The technical specialist was CEO of Epiphany until 2015, not long after it was acquired by Jaywing. In his current role he's responsible for growth and innovation across the UK and Australian markets, as well as creating the workplace culture Jaywing's hundreds of staff members value.
He's also passionate about running and triathlons, completing Iron Mans and ultramarathons. 
We sat down with Rob to find out what drives him in work and life.
Which single daily habit or practice could you not do without?
Morning workouts. I started getting interested in my own fitness nearly 10 years ago. Until then I was relatively inactive and with a two-year-old daughter starting to run rings around me, I decided I needed to do something. 
Working out in the morning (a swim, a bike ride, a trip to the gym or a run) gives me two things; it clears the mind, allowing time to plan for the day or week ahead, and gives a great sense of accomplishment right at the start of the day.
What's been your luckiest break?
Without mentioning names, many years ago I was asked by my boss to plan a hypothetical restructure of our department. A month later, that same plan was presented back to me by my boss's boss as our new structure, but with my boss removed, leading to me eventually getting his job!
What's your best failure?
Leaving Ventura. Ventura was a large UK contact centre business and the first company in which I gained a board level position. I was the Technology Director but found myself with nowhere to go from there. It was a people business (quite rightly), meaning that the Operations Director was always going to be the most important person around the boardroom table at that time.
With no route forwards or upwards, I left and eventually joined Latitude, moving into the digital marketing space where the Technology Director has a much more prominent seat at the table, which eventually landed me my first Managing Director role.
What is the best investment you've ever made, either financial or time?
Financially, it would have to be investing in Epiphany. I actually sold my car to pull enough money together to secure an equity stake. It was important to me that the three people leading the company all had 'skin in the game', which allowed us to talk openly about our aspirations for the business and in its eventual sale.
How would you describe your work/life balance?
Good. It's something I work very hard at and I encourage the same in everyone I meet. I'm often asked how many hours a week I work, and I always reply the same, 24 hours a day 7 days per week (I totally stole that line from Chrissie Wellington, the four times Ironman World Champion). 
What I actually mean by it is that at all times I'm asking myself, "what should I be doing right now to be the best company CEO I can be?"  If the answer is work more, then I'll go the extra mile; if the answer is leave early to get home to see my daughter play the violin in the school orchestra, then I'll do it with a totally clear conscience.
Which book would you recommend others to read and why?
I read novels, business books and biographies in equal measure but the one I'd recommend is 'Endurance: Shackleton's Incredible Voyage to the Antarctic' by Alfred Lansing.
We all face challenges every day at work and at home and sometimes the relentless challenges can feel overwhelming. If you read what Shackleton and his team achieved (essentially surviving for an unbelievable period of time in the most hostile environment) it puts into perspective our daily challenges. That mental toughness and determination is something I hugely respect.
What one piece of advice would you give your 21-year-old self?
Think about your career plan and the job you want, not the job you have.
For the first 10 years of my career, I assumed that if you work hard and do the right thing then you will progress. But while I still consider those valuable traits, without an actual plan, you won't necessarily progress at the rate you feel is within you. 
Later in my career someone asked me why I wasn't applying for a senior role that had come up within the company I was at. I'd always assumed that the management, if they thought I would be right for the role, would give me a tap on the shoulder and point me in the right direction. Once I realised it was up to me to define where I wanted to go, I set clear goals and measured myself against them. That absolutely didn't mean job-hopping, but it did mean understanding what I wanted from my role and progressing rapidly within organisations.
Who or what has had the single biggest influence on your working life?
Working for a time under Simon Wolfson. Simon is the CEO of Next PLC and is one of the most intelligent and insightful people I've ever met. He was my Chairman for a number of years and probably doesn't know what effect he has had on my career. 
Whilst our personal styles are very different, watching someone determine and then deliver a strategy for a business taught me so much.
Tell us something about you that would surprise people.
I've never been a fan of tattoos, but I've got two of them. When I completed my first Ironman Triathlon, I had the logo put on my right calf. A few years later, I did a big multi-day race across the Sahara called the Marathon Des Sables and once completed, had the logo put on my left calf. The plan is that they will make interesting stories to tell my grandchildren!
What does success look like to you?
I think it has changed through the years. Happiness at home is a constant, and being the best husband and father is paramount, but I know myself well enough now that I also need other areas to focus on and achieve. So for me, that is the success of Jaywing, the success of the Jaywingers, and the prosperity of our clients.