12 June 2019
What I've Learnt: Chris Buckley, Managing Director at Pixel Kicks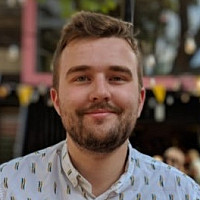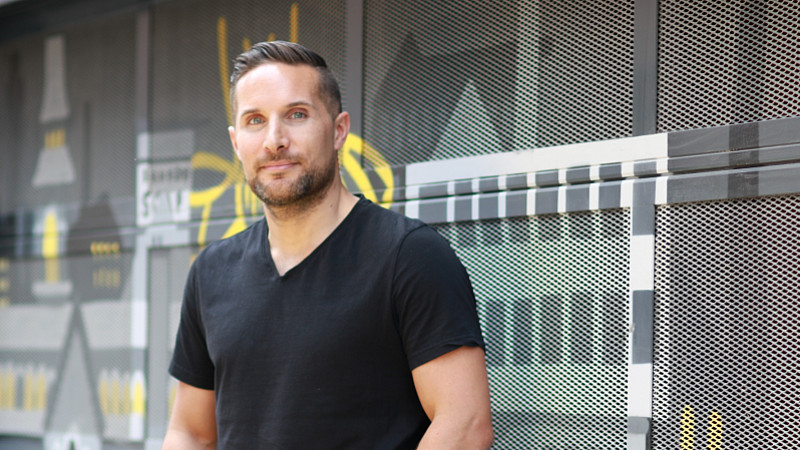 Pixel Kicks is a web design and digital marketing practice based on the border of Manchester's coolest neighbourhoods - Ancoats and the Northern Quarter.
Chris founded Pixel Kicks back in 2011, having worked in web design since 1998. Since then, Pixel Kicks has come a long way - developing into the city's highest-rated digital agency.
The company specialises in great visuals and highly functional site layouts, creating adaptive platforms for clients that work comfortably on mobile and in browsers. We sat down with Chris to see what he's learnt.
Which single daily habit or practice could you not do without?
Waking up early and setting off to work at 6:45am as I avoid the unnecessary stress that goes hand-in-hand with Manchester's infamous traffic.
I like to get into the office early so I can work through my emails and messages, and prepare a to-do list for the day. Having a freshly updated list stops me worrying about things I've forgotten about and it keeps me focused.
What's been your luckiest break?
Being born in 1979 and getting into computers and the internet early. My first full-time job was in 1998 as a web designer for a computer retailer. I was given the chance to learn on the job and threw myself head-first into the role; I went on to develop a full e-commerce shopping system from scratch.
Had this happened, say, 10 to 20 years later, there would have been a lot more competition and the opportunity might not have presented itself.
What's your best failure?
Trying to grow my first company too quickly - I just wasn't prepared for what lay ahead. I went into partnership with a couple of friends, which worked at first, but soon presented lots of problems. I made the decision to withdraw and start afresh; and thus Pixel Kicks was born.
What is the best investment you've ever made, either financial or time?
One was buying a house 50/50 with a friend when I was 23. We sold it three years later for nearly twice as much - that helped me get further up the property ladder. The other is teaching myself to program when I was 16 or 17. I often stayed behind at work and built websites in my own time to improve my skills.
How would you describe your work/life balance?
Right now it's probably 80/20 in favour of work. Is that where I want it to be? Absolutely not!
I'd love to get it close to 50/50 in the next two to three years, and after that even more so in favour of the family. As well as Pixel Kicks, my wife and I run another business which has grown into a full-time concern.
Which book would you recommend others to read and why?
I'm so busy that I actually struggle to finish a book. I think I have around 10 which are half-read at home.
My mind often has a million thoughts racing through it so I'd much rather be designing, creating or building something. However, I read articles and blogs each and every day. This is the main way I keep myself up-to-date and learn new things. I find reading in smaller chunks and acting on them quicker gives better results, and is more inspiring.
What one piece of advice would you give your 21-year-old self?
To be more confident, as I was terribly shy as a child. And to not put too much pressure on myself.
Who or what has had the single biggest influence on your working life?
I don't honestly think I could name one person. But working from The Sharp Project for five years meant that I met a huge amount of talented and interesting people along the way. I'm still in touch with many of them today, and they've influenced me in so many ways from how to run a business, to how I deal with my team and how I approach the work we deliver.
Tell us something about you that would surprise people.
Over the last 20 years I've taken part in 10 or more triathlons, got into bodybuilding, been an active Crossfitter and done multiple obstacle course races like Tough Mudder and Men's Health.
The next thing I want to try is bouldering and rock climbing, although one day I hope to settle down and improve my golf.
What does success look like to you?
Being healthy, financially secure, and building a strong team around me, which will ultimately mean that I won't be required day-to-day.