10 June 2019
A Week in My Life: Dean Benson, CEO of Visualsoft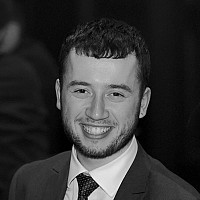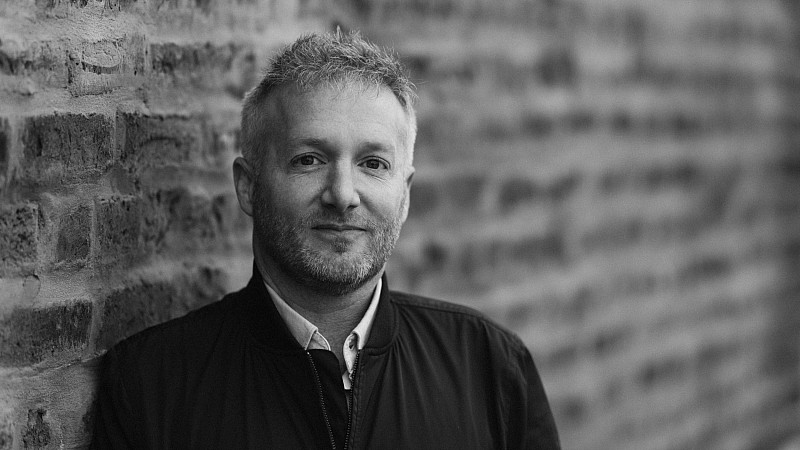 Dean Benson is the founder and CEO of Visualsoft, a full-service eCommerce and digital marketing agency headquartered in Stockton-on-Tees.
The award-winning company, which launched in 1998, now employs a team of over 280, across three UK offices in Teesside, Newcastle, and Manchester.
He gives us some insight into what his working week is really like...
Monday
I dive into the week by preparing for the Exclusive Business and Northern Insights Lunch over at the beautiful Wynyard Hall in the Tees Valley. I'm the guest speaker at the event and as such, I'm tasked with packing my 20-and-a-bit years in eCommerce into a half-hour slot.
I'm loving the journey with Visualsoft so enthusiasm won't be an issue but running over my allotted time might be! In between a lovely lunch and some great chats with other attendees, I take the audience on a verbal tour of the last two decades before wrapping up (on time!) and heading back to Visualsoft HQ.
There, I get a chance to catch up with the team at one of our Life At VS meetings, where we discuss ways to keep things fresh in the Visualsoft offices. We're strong believers in a good work-life balance here – we've organised fundraising events for causes close to the team's hearts and offer flexible working so everyone can do the job in whatever environment, and at whatever time, they feel most productive. We have people working from home, in cafes and on the go.
The amount of holiday the staff take is also up to them. If you trust those you work with to get the job done, they do – we've done things differently, and the system's worked a treat so far. Since we brought the new working policy in, we've been more successful than ever. We're focused on the best way of achieving our goals, both personally and on a business-wide scale and I believe the two go hand-in-hand. 
Speaking of flexible working - I leave the meeting for a steady jog in the North Yorkshire Moors to unwind, before heading home to pick up on a handful of emails. 
Tuesday
Day two kicks off with another important meeting and today we're talking tactics. We're committed to putting our clients at the centre of all we do, and it takes a lot of planning to work out how we continue to achieve that. All Visualsoft's business-wide projects link together, meaning everyone's input is incredibly valuable.
I'm straight back out of the office after the meeting and this time I'm heading back home – the homeland, that is - I'm off over to Teesside University for a board meeting. I'm proud of my roots and as such, it's a privilege to be in a position – as a governor - to help change the future of people across the North East. I'm currently in the midst of a few exciting projects with the University, which we hope will help address the shortage of digital skills in the region, and get more people involved in tech. 
Then it's time for the school run (thank you, flexible working!) and some tea with the kids. It's important to take the chance to enjoy quality family time during the week and 'unplug' for a while.
Wednesday
Mid-week means another meeting with our Senior Leadership team. After our chat earlier in the week, we'll be working to develop our strategy further and sharing our feedback to ensure we've covered all bases. We're consistently dedicating time to R&D – the industry is constantly changing, and in my mind if you stand still, you're going backwards.  
Then it's off to our new digs, Visualsoft's newest office, at 71 Grey Street in Newcastle – which has just won the RICs award for Best Commercial Building. It's a beautiful space in a wonderful, vibrant (and North-Eastern!) city. We're looking to grow the team over the next 12 months and having a brand-new, 8,000 square foot working environment certainly won't hinder the cause. 
Anyway, back to the present. I'm meeting with the Entrepreneurs Forum, where we'll be talking about all sorts of exciting projects coming up in the very near future. Watch this space. 
Afterwards, it's time to refuel. I catch up with Mark Leader, a friend and business partner, to have a bite to eat and bounce some ideas off each other. I then head back to Teesside for a check of the emails before getting my head down for the night. 
Thursday
One of our long-term clients recently renewed their contract with us for a further three years – great news – and so we meet to discuss our ongoing collaboration and how we're looking forward to seeing their brand continue to flourish with more expert assistance from VS.
A service we're particularly proud of is Shared Success, wherein our fee is calculated based on a small percentage of the client's online sales. In return, the client benefits from a range of Visualsoft's services. In 20 years, we've been a part of hundreds of success stories with some of the industry's leading businesses, from established brands looking to stay at the top of their game to ambitious younger enterprises which have the goal of expanding their presence globally. 
The initiative means that Visualsoft are rewarded as a result of clients' success, meaning that no expense is wasted, our goals are aligned, and the process is a seamlessly collaborative one, just as we believe it should be.
Time to pick up on some more emails, then I'm off to smarten up for the North East Business Awards in Middlesbrough. It's a fantastic night – a celebration of a variety of the region's best and brightest, and I'm attending with friends from Teesside University. 
Friday
I'm back in Teesside for a natter with the local charity, High Tide Foundation. Similarly to my work with Teesside University, they're focused on improving the prospects of young people in the North East. Visualsoft and High Tide have recently become partners, and we hope that through the company's investment we can help them to further develop their life-changing programmes and build the aspirations of the next generation, whether their passion is tech, engineering, law or beyond.