09 May 2019
Where We Work: Ovo Spaces, Sheffield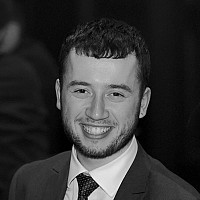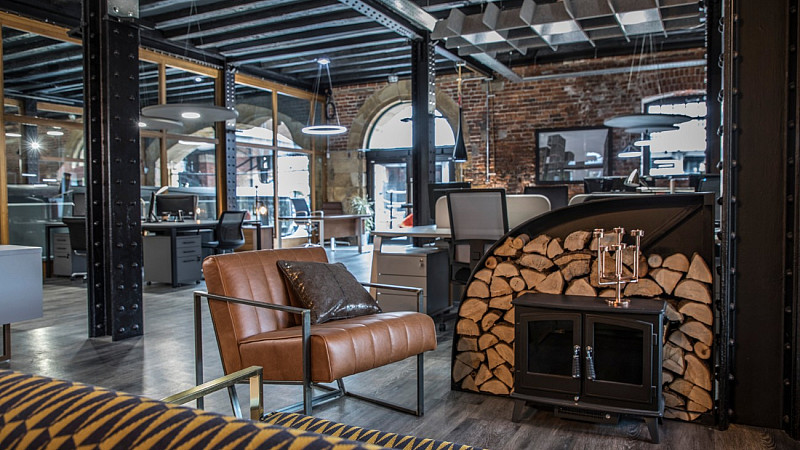 Ovo Spaces is a design-led organisation that works predominantly to create professional workspaces for companies from a wide range of sectors.
Ovo's services include all aspects of interior design, space planning, full turnkey fit-out, refurbishment and furniture solutions. In this feature, we have a closer look inside their own workspace.
Their office is inside the Terminal Warehouse, built in the early 1800s as the terminus of the Sheffield and Tinsley canal. When opened, Terminal Warehouse was the largest building in Sheffield, designed so that keelboats could enter the building and a wide variety of goods could be unloaded. Little used by the end of the 19th century, it was completely derelict by the early 1990s. 
The ground floor is open plan and the canal runs straight through it - a perfect opportunity to do something different with the space. 
Director of Ovo Spaces Rebecca Knight tells us why the workspace is so special...
"We work to the highest environmentally-friendly standards. We believe this is an outstanding example of how to transform and up-cycle a wonderful building, creating a great working space but also preserving a vital piece of Sheffield's industrial and cultural heritage.
"The Grade II listed building has been beautifully restored and transformed into an open plan studio - Terminal 1 - with adjoining multi-functional event space - Terminal 2 - and includes our very own designed and commissioned wide beam barge, Victoria, which echoes the history of this incredible building."
Where is it?
Terminal Warehouse 1, Wharf Street, Sheffield, S2 5SY 
How big is it?
The building is approximately 5800sq ft - The terminal warehouse straddles the waterway which extends 75 feet into the building.
We wanted to create an inspiring work space, retaining the buildings main features. As well as our main office, we have devoted 3000sq ft of diverse showroom space where we can hold CPD's, seminars, team building sessions, networking and a wide variety of commercial events which take place in a creative, stimulating environment.
What happens there?
When designing the offices there were three main things that Ovo wanted from the project.
Terminal one - Our own headquarters. A place where our employees can feel comfortable, have fun and contribute. We wanted a workspace that would inspire our employees and where all departments can work together.
The Barge - A bespoke 60x12ft wide beam 27-ton barge is moored inside the Ovo terminal building. The wide beam canal barge features the very latest sustainable, eco-friendly features such as battery-powered electric propulsion engine, solar power regeneration for underfloor heating and LED lighting.  A unique meeting space for presentations to allow clients to see their full potential.
Terminal two - An interactive showroom/business events venue - as a creative and innovative company we decided we needed the flexibility to expand our business and stand out
Who works there?
We have 14 members of staff working within the OVO office -  roles include three Directors, a Creative Design Team, Estimating Team, Contracts Team and a Sales and Marketing team. 
As well as our office based team we have teams of approved subcontractors.
Think your workspace is wonderful?
Workplaces across the North are changing. For many, the physical changes are to encourage a cultural change, with more pressure being put on businesses to consider the wellbeing of employees. Whether your office has recently been refurbished, it's beautifully designed, or it's just vastly different from a typical office, we want to hear from you. Our Where We Work feature is a visual piece so any submissions will need to include HD photos. To find out more, please email Josh.