22 May 2019
What I've Learnt: Michael Kalli, MD of ELLO Media & Commercial Director of The Dining Club Group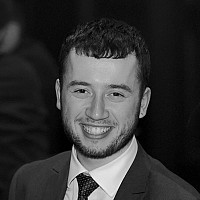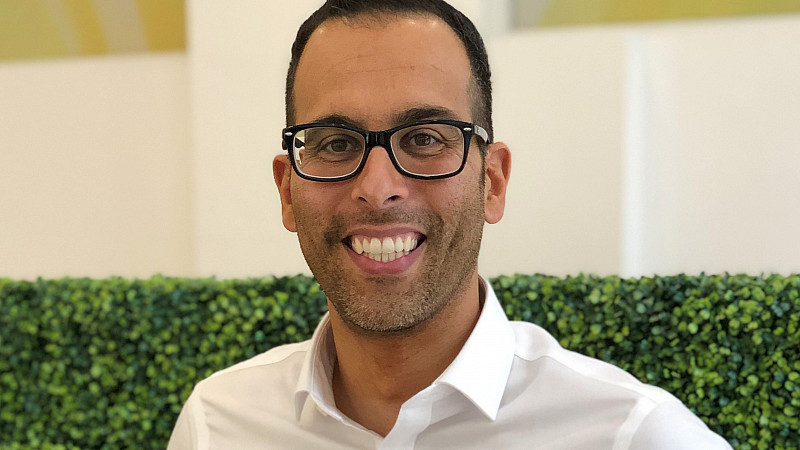 Michael Kalli has been involved in well-known customer loyalty and engagement programmes such as Meerkat Meals, Vitality Rewards and Club Lloyds.
He's both the Managing Director of B2B marketing agency ELLO Media and Commercial Director of The Dining Club Group.

Here, he talks us through what he's learnt throughout his career…
Which single daily habit or practice could you not do without?
I have to see, or at least speak to, my beautiful daughters every day – they're my life! Everything I do comes back to ensuring I give them the same opportunities I've had, and more. Despite having such a hectic schedule, which means I'm always bouncing between Manchester, Huddersfield and London, I always make time to speak to my girls. They bring me so much happiness and their energy is infectious.
What's been your luckiest break?
I was in a car crash two weeks before I was due to sit my GCSEs, and while at the time this was awful, I now see the crash as more of a blessing in disguise. I was playing for Southend Football Club with ambitions to play professionally for a living, but I broke my arm quite severely in the crash which put me out of action for nine months. 
I used the time to focus on my studies and it was at this point I decided football probably wasn't the best path to go down, so I pursued a more corporate career instead. I managed to get the results I needed to study Politics and International Business at university, which proved to be a big stepping stone in getting me to where I am today.
What's your best failure?
Very early on in my career, I was presented with an amazing opportunity to travel the world in an investor relations role with a mining company. I spent two and a half months travelling to some amazing countries but got extremely homesick, quit, and was back home before I could blink. I jumped at the first role I could find in London - a sales job at Press Holdings Group (The Spectator magazine) - and this was how I stumbled into sales. Everything has effectively stemmed from there!
What is the best investment you've ever made, either financial or time?
Undoubtedly it's the time spent building strong working relationships throughout my career. Good business is built on good relationships (including friendships) and the bonds I have made with people in the spaces ELLO Media and The Dining Club Group operate in, are truly priceless. 
Financially, I took my Mum's advice back in 2001 and invested in a flat in Tottenham. It was an absolute dive at the time but now it's one of the most up and coming parts of the capital and home to the best football stadium in the world! 
How would you describe your work/life balance?
Bad. Although, it's definitely not as bad as it was a year ago and I'm learning to shut down more at weekends and appreciate some head space! I have always lived my life by setting and delivering on targets, and I currently have a few professional and personal goals to tick off. Once these have been met, I'll certainly be looking to give myself a little more downtime.
Which book would you recommend others to read and why?
I'm going to have to say two as both really resonated with me - despite being read a decade apart! They are the autobiographies of Diego Maradona and Elon Musk - two men I obviously knew of but had no preconceived love or true appreciation for. Now I think of both men as absolute machines!
Maradona was the best footballer in the world in his prime, and the way he lived his life off the pitch just makes this an even more spectacular feat. Elon Musk's management style is formidable; he leads with purpose, encourages innovation and inspires those around him to be the best they can be.
What one piece of advice would you give your 21-year-old self?
Don't play it safe and when you know what you really want to do, give it your absolute all. Just go out and get it! If all goes to plan, great. If it doesn't work out the first time, learn from it and come back stronger. 
Who or what has had the single biggest influence on your working life?
My biggest influences are without a doubt my mum, dad and brothers. Ultimately, they're who taught me the values that define me, both in my professional and my personal life - honesty, integrity and the realisation that nothing will get given to you for free. So if you want something, you need to work harder than anyone else to get it.
From a commercial perspective, Steve Knibbs, COO, and Kevin Styles, UK and Ireland MD of Vue Entertainment, taught me that execution is everything. You can have the best idea to ever exist, but if it isn't delivered properly, it can quickly become insignificant. 
Tell us something about you that would surprise people
I'll probably regret saying this, but I always have Transformers on in the background when I'm writing a pitch! I grew up watching the films and Optimus Prime is still an idol of mine to this day - a true leader!
What does success look like to you?
A happy, healthy family always comes first, but from a professional perspective, it's ultimately delivering on promises I've made to clients and the KPIs set by the board.