20 May 2019
A Week in My Life: Katy Brown & Laura Bamber, Co-founders of The Vibrancy Hub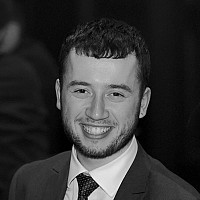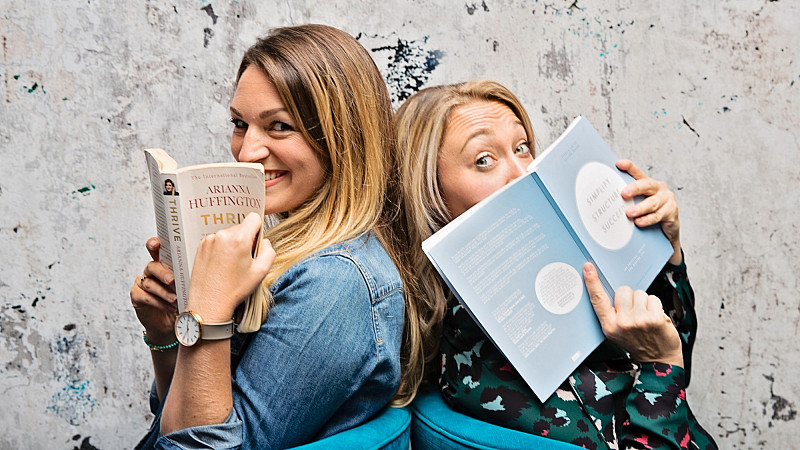 As last week was mental health week, the co-founders of The Vibrancy Hub, a workplace wellbeing consultancy, tell us everything they got up to. 
Led by Katy Brown and Laura Bamber, the company hold events and workshops with clients such as Lululemon, WeWork, Autotrader, ASICS, and Lloyds TSB. They also started Manchester's first ever wellness festival - Float Festival - held in September last year.
They reveal everything they got up to during Mental Health Awareness week 2019. 
Monday
We both start the day with meditation (in our separate houses!) to help ourselves prepare for the week ahead; as it is Mental Health Awareness week we have a full-on, exciting week of work planned; delivering a special 'Building Personal & Workplace Resilience' workshop where we outline the effects of stress on the body and mind, how to deal with unavoidable stress and how to train the brain to remain more present. The week will require high energy to deliver multiple presentations and as well as servicing our usual corporate and private clients. We are in the most positive and mindful way possible, bricking it a little bit!
We head into Manchester and grab a non-negotiable coffee at Just Between Friends before heading to the first workshop of the week at an IT Consultants in the city centre - a high pressure environment where the key challenge for the team is managing stress and overwhelm whilst working long hours and how to achieve more balance in their lives.
After this, Laura went on to meet a prospective client and I headed over to our favourite coffee shop Pot Kettle Black to meet with a private coaching client. Today we discussed how to tune into who and what makes you feel good, so that you can proactively incorporate more of this into your life, plus how to say No!
My client, a new mum - skipped off afterwards feeling extremely empowered and I am reminded how much I love this part of my job! I stay to catch up on emails - yes sometimes we are part of the coffee shop workspace generation and it works a treat.
Laura felt like a complete #fraudster this evening after giving tips in our workshop about a healthy evening routine involving restorative activities and an early night, she found herself happily gorging on parma ham in front of trashy TV! Shhhh don't tell anyone - we do this sometimes too.
Tuesday
We are intentionally recharging our batteries as much as possible this week in order to maintain our energy levels - so we got up early and drove from our homes in Knutsford into Manchester for a rooftop yoga session at Pot Kettle Black followed by breakfast. As the sun beamed down on us, we felt like we were abroad. It was the most nourishing, energising start to the day possible and well worth the early get up. 
We then worked from the cafe researching and designing a new workshop around strengths identification to build confidence, before heading to a new wellness venue 'Foodwell' to deliver a lunchtime power hour session. This workshop was a session aimed at self-employed workers and freelancers, to start the conversation around the challenges that come from working on your own.
It was always our vision that we would bring together a community of like-minded people to share their ideas and experiences; we shared tips and tools around reducing unnecessary stress so that they can remain focused and productive. A few of us we stayed to get to know each other better and try out the delicious menu - sat outside on the Salford Riviera lapping up the sunshine.
I finished the day with a private coaching client appointment back at my house in Knutsford - I'm not sure what the neighbours make of all these people that visit my house for an hour! Laura hosted a yoga class for a corporate client, who I am sure loves her restorative yet energising class as much as I do - especially the bit at the end where she wafts aromatic oils over your temples - bliss!
I notice an incredible deep crimson sunset as I'm heading upstairs to wind down for bed, grab my camera and run down the road to take a snap; natural beauty is breathtaking.
Wednesday
Laura started the day with a private career coaching session in Manchester, with a professional who was feeling quite stagnant in their career. Their session focused on setting a clear vision of what success looks like to them, creating a 90-day action plan and breaking goals down into digestible chunks - this is literally Laura's idea of heaven and she gets very enthusiastic and animated during these conversations!
I work from home drafting a proposal for a large FMCG organisation on an integrated wellbeing strategy; spanning diagnostic work to understand their engagement challenges, a three-month programme for emerging leaders and quarterly energy boosting days for colleagues.
In the afternoon, we head back to our home turf of Knutsford to deliver our MHA workshop at a marketing agency. This was a total highlight of the week as we had one attendee experiencing a total epiphany - he hadn't ever considered before that he might be stressed, but identified symptoms that might prove otherwise and committed to actions to take prevention - which is what we love to see!
Once home, we realise that we have forgotten (again) to capture any content of the session for our social media, so I jog back in my hoody to take a selfie outside the agency's logo - Slick! My parents are visiting from Bridgnorth and offer to cook dinner for me and my husband - I gleefully accept, whilst Laura takes Chutney the Cockerpoo (that we share!) on a big walk around Tatton Park lake to decompress after another high energy day.
Thursday
I start the day with an early walk around the local fields before trying to get on top of our social media for the week and notice our followers have had a growth spurt on Instagram - perhaps they are enjoying our #mha stories, hoodies and all! I head to Wilmslow to pick Laura up from a sweaty training session. This start to the day is a great insight into who we are as individuals - I started the day with a calming walk and Laura is sweating and fist pumping the air - we certainly balance each other out!
We head to Northenden to deliver our first workshop of the day at a Solicitors firm. We present to a lively bunch of engaged attendees who are particularly receptive to our tools and tips to reduce unnecessary stress. 
We refuel over a speedy lunch at the Metropolitan pub garden in Didsbury before heading on to our second workshop of the day at an accountancy firm in Stockport. Laura is back in her comfort zone with the professional services geeks and we are welcomed with a Magnum which gets us off to a great start. 
We are both pretty tired after back to back presenting so we independently go off to 'rest after stress' and recharge our batteries for the evening; me taking the dog for a walk in the open fields and listening to a Hi-Low podcast and Laura diving into a bubble bath and her book of the moment, Normal People. My husband offered to bring a takeaway pizza home and I did not resist - wellness at its finest!
Friday
We meet up at 8am to take our (shared!) pooch together on a big walk to get us into the right headspace for the day ahead. I am impressed with the poached eggs Laura makes me for breakfast - she then goes off to prepare for a keynote speaking gig in London next week; where she will tell her story about her own personal development journey which began whilst working for a bank in Sydney, how she implemented her learnings within her own team and was so inspired by her experience that she decided to branch out into a new career - after bonding with me over the whole subject! 
At lunchtime, we head over to one of our key corporate clients to deliver the fifth of a six-session influencer programme; which supports and guides rising stars within the business. Today, we are discussing time and boundary management techniques as well as how to design your winning week for ultimate productivity - and fulfilment! It was a lively session and a great end to a busy week. 
We wrap up the week by running through our schedule for next week, both plotting in holiday time over the summer (yippee) and raising invoices so that it is a job ticked off before the end of the week. We give each other a heartfelt high five and a hug before enjoying a glass of rose - Laura heading off to London for a friend's baby shower and me to Surrey for a wedding. The weather is turning but we both agree that this week has most certainly not been so grim, up in our beloved North.