15 April 2019
A Week in My Life: Vix Hole, General Manager of The Loft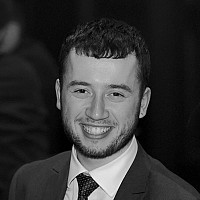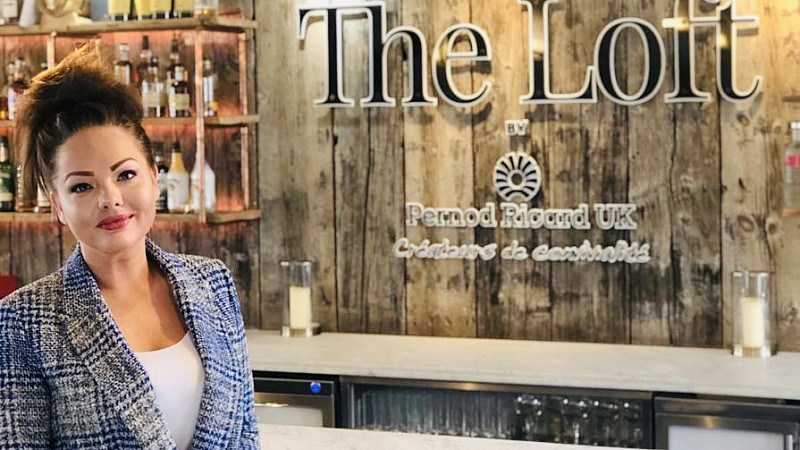 The Loft is a Pernod Ricard UK-owned experiential marketing space, based in the old Walkabout building on Quay Street in Manchester, and the only one of its kind in the UK.
The Loft represents a conscious move into the North West by the drink's giants, as they look to engage with their customer base outside of London in a unique way.
As part of her day-to-day role, Victoria Hole (Vix) works closely with a cross-section of brand teams at Pernod Ricard UK to support activities at the venue and around the North West. Here, she gives an insight into what her week at The Loft looks like...
Monday
Thankfully I love my job so I'm always excited to get started on a Monday! The Loft team are set for another busy week with plenty of events in the diary. Summer is usually our busiest season, but these past two weeks have also been back to back with events. I set my week off in the right way with a strong coffee and head straight into my first meeting.
Monday mornings are always dedicated to touching base with Pernod Ricard UK's senior communications manager to outline the agenda for the week. We talk about upcoming events and activations along with any industry news, it's always good to keep on top of the trends.
To be honest, each week is very different from then on, this afternoon we are conducting bar training for a local restaurant. Our team has some of the best mixologists in the business, so there'll be lots of Instagram worthy cocktails being made today.
Tuesday
Tuesday sees an early start for me as I'll be jumping on the train and heading to the Pernod Ricard UK head offices in London. There's plenty of travel involved with the job and I love being out and about, meeting new people as well as some of the regular faces. When I do find myself commuting, I use it to focus on myself by enjoying a podcast. The other part is structuring my diary and ensuring that all of my customers are getting the love they deserve. 
Pernod Ricard UK has 19 brands among the top 100 worldwide, including; Jameson, Malibu, Perrier Jouet, Absolut Vodka and many more. The Loft holds numerous brand events including tastings and cocktail master classes, but I am also out to various venues across Manchester overseeing the brand events and making sure that all of the staff are happy, confident and that the brand is looking its very best. 
Today, however, is training on a brand-new product that is about to be launched. Which I get very excited about, it's always great to communicate something new to Manchester. Before I head in, there's time for a quick pitstop and I grab some sushi to go! 
Wednesday
After my 6.30am coffee, I'm ready to start the day, Wednesdays always seem to be the most productive day of the week for me. I spend the morning catching up with emails and then brief the team ahead of the event which we have taking place this evening.  My afternoon is spent preparing the venue to ensure everything runs smoothly, it's all hands-on-deck.
This Wednesday we're hosting a very cool DJ work shop in collaboration with Absolut vodka and Resident Advisor. I'm so excited about tonight's vibes as I love house music. The Loft is such a multifunctional space, we can literally host all sorts of events from seminars to bar training to corporate dinners catering for 200 people.
I know what you're thinking, how do I work so many hours in a day… but it's just part of the job and I absolutely love what I do! 
Thursday
Thursday starts with a potential new client business meeting, the perfect way to start a Thursday. I love showing people around the venue. They're always amazed at the space that's revealed behind the wooden doors. Pernod Ricard UK has recently launched a new Beefeater Blood Orange Gin, so our interior at the moment is very summery with gorgeous orange trees scattered around the place.
It's a flying visit for me at the venue again today, as after showing off the venue, I am heading back down to London. I don't usually make several journeys to London in one week, but as I said, no week is the same! This time, I will be presenting a successful year, after just celebrating the one-year anniversary since The Loft opened –  it's a big deal for me and as I have been running The Loft since it was born, you could say it's my birthday too! 
Tonight, I am hosting dinner for a few friends at my place in central Manchester, so no rest for the wicked. I'll be rustling up something delicious, but something equally easy to prepare as they'll be round at 7pm.
Friday 
Friday mornings always start with a video hangout to catch up with our external PR team. We have lots to talk about as The Loft's one-year anniversary party went extremely well and was well attended by a mix of local influencers, Manchester businesses and Pernod Ricard UK customers. 
This Friday actually sees us working closely with one of our brands and its many customers. A huge event is happening in Manchester so The Loft is to be transformed into a dressing room for two hundred performers, from acrobats to fire breathers. There are lots of extravagant outfits around the place. It's so big, there's a production company just for the dressing room. It will be exciting to see it all in action.
At 9.30pm, I knock off the lights, grab my coat and set myself up for some real me-time this weekend; brunch with friends, a wander around local markets and perhaps I'll squeeze some time in at the gym.