18 February 2019
A Week in My Life: Anthony Diver, Managing and Creative Director, Mosquito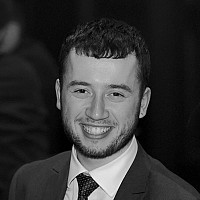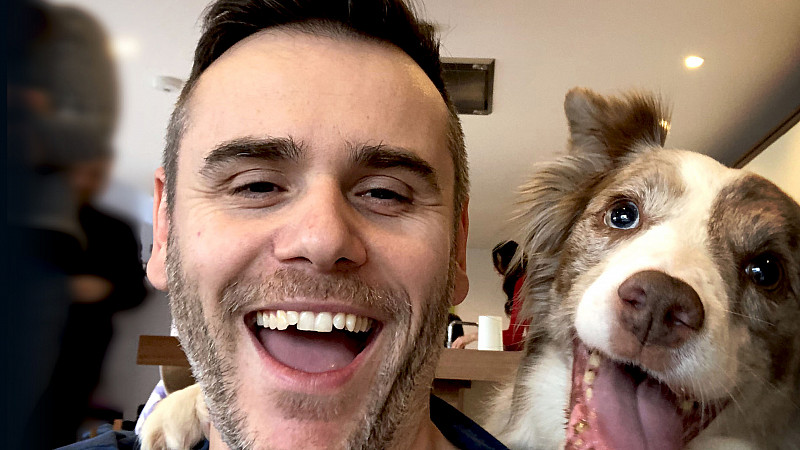 Anthony Diver, Managing and Creative Director at Mosquito in Manchester, takes us through a week in his working life. 
Monday
6:30 standard wake call (youngest jumping on the bed), the morning scramble begins… Make breakfast for the kids, pull the kids away from 'Apple and Onion' on TV (in fairness, anything Richard Ayoade does gets my seal of approval), check emails, bundle out the house for school, check emails and Trello boards again. Off the tram and into Mosquito's Northern Quarter office… 
The smell of coffee beans are whirring and the phones, Skypes, GoTo Meetings, WebEx's, FaceTime's and Hangout's are well underway (a gap in the market to unify these communication silos me thinks). The fresh fruit gets delivered and is being devoured by some who look like they need some nutrition after a fun weekend.
First up is a team Mosquito catch up. We have such a wide-ranging sector and service base across tech, digital and creative so it's important to always catch up with each team to ensure we're on track and wherever possible, review where we can either technically optimise and/or push a creative brief to surprise and delight our clients. 
Some of our shoots this week will be on the large screens at Crufts 2019 at the NEC in March. They are both on location in a beautiful country home. The slight snag is one of the shoots requires a cat and dog to take centre stage. I look towards one of our talented 3D artists, but no luck this time, we have to use the real thing! Looking forward to that morning, tentatively, as I'm no Doolittle or Ace Ventura.
We then get an Uber to the Etihad stadium for a planning meeting with January's Northern Digital Awards 'Best Digital Campaign for Sport' Basketball England. We're focusing on their new members and licensing system - an extremely powerful back-end to make membership, registration and licensing a breeze. We discuss how we could push the marketing and comms forward into 2019. The current campaign #TogetherWeAreBasketbALL has gained great support and traction in the UK and is now more relevant for the sporting body having had its funding cut. 
For one of the most popular sports at school age: hundreds of thousands of boys and girls aged 14-16 play basketball once a week. That makes it the second most popular team sport behind football, yet no funding.
Tuesday
I plan to meet with a great friend and client at Manchester's WeWork for brunch. A good catch up and  smashed avocado on toast hits the spot (you're right, I'll never pass off as a 'cool' millennial).
I get into the office and am asked for a 'quick chat' by some of the team. HR hat to the ready… The summary of the issue is that several amazing and well-regarded team members are worrying about the six letter B-word... Yep, the good old topic of Brexit. Mosquito has grown to a very proud team of 42, with many languages spoken, several used daily with our international clients. We have a culture of inclusivity and diversity at Mosquito. 
It is also why I believe we have such an invaluable, collaborative, friendly, high-energy team. To my disappointment (in the way our country is behaving), team members are concerned over the climate amplified by (some of) the media. I feel somewhat depressed by the state of the nation. I would welcome any candid thoughts on how others in the business world may be affected by this and further welcome the government to provide clarity and reassurances to individuals and businesses alike.
The next stop is Huddersfield. We catch the train to join our colleagues at a factory tour with one of our longest standing clients. We are shown state-of-the-art processing for pharmaceutical creams, liquids, powders and an ever-popular disinfectant brand. Plenty of slow-mo Instagram material, along with some awe-inspiring knowledge that can help us communicate to health care professionals and consumers alike. We finish with a debrief of some vital usage and attitude research.
Wednesday 
We start early with a positive financial meeting. All the numbers look good and a healthy balance sheet ahead of plan and previous year.Project performance indicates this works and in turn creates a better working culture too. Shortest and satisfying internal meeting we could have asked for. 
Next is the final production planning meeting for the campaign films starting on Thursday. All in check and the biggest box of dog biscuits I've ever seen arrives, cat-nip too. All is in good hands and I'm confident it's going to go as well as planned.
We have just been commissioned by a global automotive car care brand to roll out an international SEO and SEM campaign. In a meeting, I'm shown some great insight and creative ways to expand the brand's search vocabulary in a way to earn coverage and optimise the sites alike.
On my way back to the desk, I grab an Ezra and Gill toasted sandwich - lunch isn't always something I get around to, so I'm deeply grateful for a team that always thinks of each other.
We recently won a global design and build contract to roll out a considerable volume of websites and digital workshops across the world, most lately, Serbia.
I learn we have been given an invite to the headquarters in Frankfurt next week to present the project at their annual international communication conference. We've been given a one-hour slot in front of their global partners. The team get to work.
The work day ends for me at 7:30pm with a last-minute scramble for Valentines efforts; an M&S dash for their £20 dinner for two (oh, what a lucky lady). 
Thursday
The day of the animal shoot arrives - we've been excited about this for weeks, and nervous about how the pets will interact. We arrive for the shoot at the beautiful house in Alderley Edge a 8am and immediately get far too acquainted to the luxury living.
'Indie' the collie turns out to be nothing but a pleasure. Wonderful fun and some great shots - fitting perfectly with the brand. Then Indie leaves for her next appointment – never met a dog busier than agency life! We say cheerio and I get a quick selfie with Indie. (Pictured).
Enter 'stunt cat' to find it's not quite what was promised from the agency; poles apart - yikes. So, the lesson here is there is no such thing as a trained 5-month-old kitten. With lots of prompts and kitty-encouragement we have enough fun and footage to (cat)nip the shoot in the bud. 
Friday
Arrived early to have several team Mosquito catch ups in the morning. One meet is a pre-production session to produce a series of podcasts and publish to Spotify and iTunes. As an ex-sound engineer, creative things like this do make my inner-nerd very happy.
The rest of the morning is appraising both creative and tech projects, client calls, new proposals, emails (why do we all still write so many?) and helping the creative department on several new briefs.
The afternoon is dedicated to preparing the presentation for our slot on Tuesday next week in Frankfurt. Delegates from around the globe will be flying in for the conference and we're keen to showcase the web platform. We rehearse and put in the final polish.
I finish off the last bits of admin and look forward to the weekend as Mosquito start a sponsorship contract with West Didsbury and Chorlton FC. So #teamMosquito plan to attend the game on Saturday and hopefully, they get a well-deserved win.
I get home and start my typical rock and roll Friday night. I Deliveroo a veg hench box from The Drop (what a great restaurant) and start up Netflix to watch the Fyre-festival documentary. I know I'm late to the party (pun intended), but this film should be on every agency's reading list for any social, or influencer outreach position.  I switch off thinking how proud I am of the Mosquito team and all it has achieved as we begin our 10th financial year next month.