02 July 2018
A Week in My Life: Sophie Sveinsson, XS Manchester Breakfast Presenter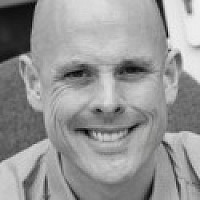 Sophie Sveinsson, XS Manchester Breakfast Presenter, takes us through a week in her working life. To suggest another senior media or creative figure for A Week In My Life, please email david@prolificnorth.co.uk.
Monday 25th June
A career as a breakfast show presenter is always going to mean an early start. For me the alarm goes off at 4:30am and by 5am I am out the door and on the way to the studio, based in Manchester's Spinningfields. On the trip into work I listen back to the studio session we had on last night's New Music Show, with up and coming artist, Jordan Allen.
Then I'm in the office at 5:30am going through the daily papers, discussing the weekend news and generally just catching up with my co-host, Steve Berry, over porridge and a cup of tea. Then it is on-air at 6am for the quickest four hours of my life – the show always flies by. Today we launched the first semi-final of XS Manchester's Music Cup and it is Slow Readers Club versus James – I was secretly hoping we'd see the newbies be victorious but James reigned supreme.
At 10am Steve and I sit down to plan the next day's show and by 10:30am I am off to pick up my daughter from nursery. Monday is family day as it's my husband's day off, so it is off to Lyme Park to take advantage of this glorious Manchester weather.
I always finish my Mondays with two hours of new music research – definitely one of the highlights of my week. I put on my headphones and lose myself in bands who have uploaded their music to the XS Manchester website, tonight Hayes & Y really stood out to me.
Tuesday 26th June
Another 4:30am wake up call for me, but luckily I have always been a morning person, and I love knowing I have done a day's work when others are just starting theirs. In today's show we talked about the number of people who are complaining about the heat. Can you believe it?
Our second semi-final of the Manchester Music Cup saw two heavy-weights go head-to-head – Oasis vs The Stone Roses. Despite Liam Gallagher himself saying that The Stone Roses "showed him the way", it seems the student became the master as Oasis went through to next round.
After the show we completed our weekly snoop, where Steve and I join our station content controller to listen to a full show and critique it. This can be awkward but it always makes you better, it is fantastic having a job that forces you to take a step back and reflect on your performance.
After another afternoon enjoying the sunshine in my garden (it's hard to motivate myself to be productive in this weather), I watched a few episodes of It's Always Sunny in Philadelphia and then I went to bed at 9pm watching ASMR (autonomous sensory meridian response) videos. For anyone who struggles to switch off at night, I highly recommend trying these videos – they're like a massage for your brain via the ears.
Wednesday 27th June
The content of today's show was inspired by my hybrid breakfast. A 4:30am start demands a good breakfast, but unfortunately all I had left was half a Weetabix, some granola and a bit of yoghurt, it was surprisingly delicious though. We asked our listeners what their favourite food hybrids are and we had some great responses. The listener texts are one of my favourite parts of the show, it really demonstrates how much people are letting us into their lives.
Then after the show I caught up with Joe (McGrath, presenter of the XS Manchester Football Social) and James (Wilson, the station producer), I am the mummy of the station and I like to see how everyone is getting on, before I go and take up my real mummy duties. Wednesday afternoon is reminder that my child now has a better social life than me as I take her to her dance class.
Once home, it is time to hit the decks. My love of music also means I DJ at events around the city, including the Levenshulme Market, so tonight I am going through my music collection and practicing some sets. With those headphones on I feel like I could be anywhere in the world and that is the power and beauty of music.
Thursday 28th June
As I head towards the end of the week, and a family trip, my former career as a teacher comes into play. Having time away means my love of planning really comes into play – from writing shopping lists and organising clothes for the whole family to preparing next week's regular features such The Vault, where guests have to try and guess the name of a song from a clue and The Pun Around, which involves thinking of headlines for news stories.
Thursday is another reminder of my daughter, Una's, vast social calendar as we're off to her swimming lessons. Being able to do these things with her makes me love my job even more. I took the job at XS Manchester just two days after giving birth to Oona and with just 12 weeks maternity leave it was one of the best decisions I've made. I don't feel like I am missing out on anything, but I am still inspiring her, and hopefully baby number two which is due in September, to go after their dreams.
The evening is spent packing for our camping trip and of course, watching the football. Football's coming home! (I hope)
Friday 29th June
What a week! When Manchester has been hotter than Ibiza and England made it through to the quarter finals of the World Cup, the city is literally buzzing with excitement, you can feel the positive vibes in the air. And to top off that excitement we launch the final of the Manchester Music Cup, where Oasis take on James. Spoiler alert…Oasis were crowned Manchester's top band.
By 11am I am in the car and on the motorway heading to Lake Windermere, in my head I imagine myself throwing the laptop out of the car window, rock star style, before realising I will probably still need it next week.