12 March 2018
A Week in My Life: Holly Peacock-Goodwin, Digital Content Director at O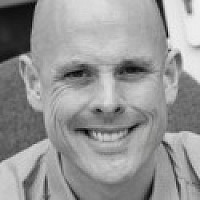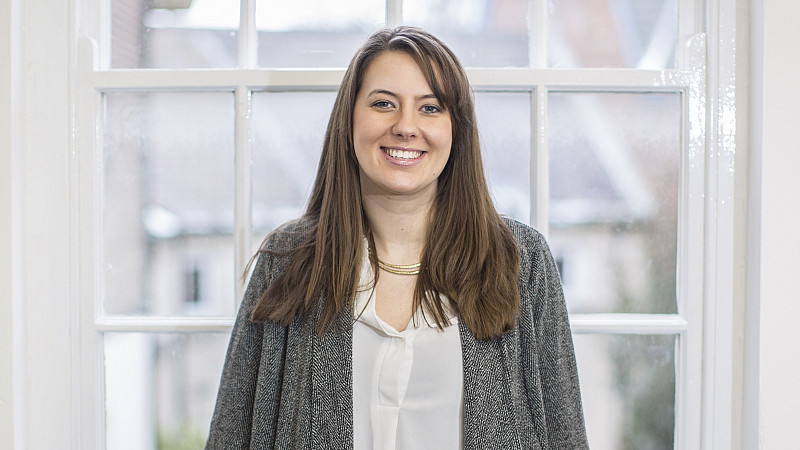 This week it's Holly Peacock-Goodwin, Digital Content Director at Newcastle's O Communications. To suggest another senior media or creative figure for A Week In My Life, please email david@prolificnorth.co.uk.
Monday 
We have recently moved into a new office and the growing digital department I head up now has its own studio spread across the second floor of our quirky digs based in Jesmond, Newcastle. The building is an old brewery with plenty of character and room to expand our multi-media offering – it's an exciting time for O! 
Once settled at my new desk, I start the morning in an internal agency meeting where we attack a challenging project or brainstorm a new pitch as a team. 
Post meeting I make two coffees and head to my catch up with my Managing Director Kari Owers to bring her up to speed on the digital department's week ahead. As well as owning the business, Kari has been my mentor since I joined O back in 2015 so as well as discussing the day-to day in our catch ups, we're always planning our next exciting move. 
Mid-morning, I sit down with each team lead to get an update on what's in the pipeline for the week and where they might need support. We recently hired a new SEO and social media manager who is pioneering our integrated approach to PR and comms. 
Things are moving quite quickly in the studio so I make time to check in with our design director and social media advertising lead before I head out for lunch.
Tomorrow I am speaking at a Digital Union event. Digital Union is the biggest collective of digital, creative and tech businesses in the North East. My talk is on how to build your brand online so I spend the afternoon creating my talk. 
Tuesday 
After my talk, I head into the office and get down to business. We have several new projects kicking off in March so I spend the morning outreaching to our blogger network to find the right influencers for a hyperlocal campaign. 
We're finding that hyperlocal and regional influencers often have a bigger impact on campaigns regardless of whether the brand is national or local. This is down to the trust and engagement they cultivate amongst their local communities. 
The remainder of Tuesday see me focus on a new strategy we're creating for one of our big utility clients. The project includes, digital strategy, social media content, design and social media advertising so the whole team are involved. 
I leave the office on time today as I am heading to netball training. I love the sport and as an agency we place a lot of emphasis on our team pursuing out of work interests so the senior team ensure we're setting a good example!  
Wednesday 
This is always a busy day at the agency ensuring all projects are on track and on target, but today is a little busier than normal because I take some time out to talk to a local girls school. It's International Women's Day tomorrow so the school are hosting a number of talks from professional women with interesting career paths. 
I am asked to tell my professional career story which I always enjoy doing. Originally from the North East, I headed to London after university and spent eight years primarily in digital roles in the creative, advertising and publishing industries.
I have never had the same job title or role twice which is representative of the evolving digital landscape and the exciting opportunities that digital media has opened up. I enjoy passing on my knowledge and experience to the next generation but always remind them that the job they end up in probably doesn't exist at this moment – I find that hugely inspiring and exciting! 
My move back to the North East saw me hunt out a role which encompassed an integrated and creative digital role which is why I joined the team at O.
Thursday 
International Women's Day! One of my favourite days of the year for industry events.
Choose the right ones and you'll be off to bed with a fire in your belly ready to take on the world. The speakers and stories you hear are always inspiring and thought-provoking. 
This year I chose to listen to a panel of inspiring industry leaders at the CIPR North East event. The panel included my boss and mentor Kari Owers who spoke about her journey to starting her own agency and her experience and thoughts on women's opportunity and challenges in the industry. 
From the event I headed out to meet a visiting client for dinner at one of the restaurants we represent in the centre of Newcastle. 
I love living in the North East and the night scene in Newcastle is so eclectic and evolving here is always a new area or spot to take visitors too. I love showing it off! 
Friday 
The week isn't winding down yet as I am kicking off the morning with a half day immersive strategy session with a client and internal team. 
I really enjoy the consultancy side of my role and bringing in the various experts from our PR, blogger, social, creative and SEO teams to present an integrated strategy.
I am thrilled that the client likes the direction we're proposing and it spells an exciting, new approach which I can't wait to get started on. 
I catch up for lunch with one of my team and then spend the afternoon boxing off tasks for the week and making sure all clients are update on this week's progress. 
Before the end of the day, we make sure to recap on the week's successes with the team. We regularly present internal awards for outstanding achievements - truly believe in rewarding our employees and recognising their commitment. It not only helps motivate our staff but creates a positive culture – good work does not go unrecognised. 
We finish early on Friday's whenever we can so close shop at 4.30pm and head out as a team to a local bar for a few drinks.