06 February 2013
Tony Tighe reflects on 20 or 30 (mis-spent) years plying the comms trade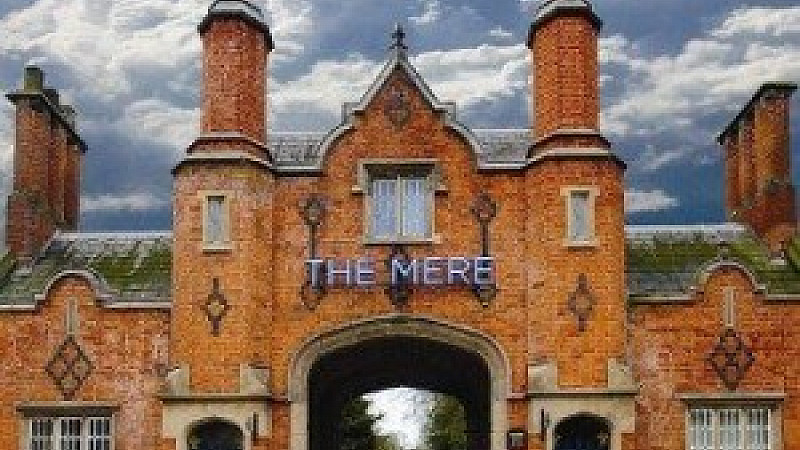 In June 1993 a chance meeting in an Altrincham wine bar between Mark Duerr, MD of preserves manufacturer F. Duerr and Sons, and Tony Tighe, who had just sold his PR Company GTPR to the multinational Euro RSCG Group, led to a new PR company being established, which this year, celebrates 20 years of 'spreading the news'...
"On that night, when Mark Duerr said that he wanted to speak to me about Duerr's PR, I told him I would call him. The next morning I set up a meeting and almost immediately commenced working from my home; Mere PR was born. Having worked with some quality clients at GTPR including ASDA, Bass, Yorkshire Electricity and Deloitte and Touche, and with offices in five cities; starting over again was not an issue; I just got on with it.
"I was a member of Mere Golf Club at the time (and still am to this day) and it was owned by the legendary (Ed: infamous?) direct sales entrepreneur Stephen Boler, who had just bought Manchester advertising agency BCMB. (For those who aren't aware of just how successful Boler was or indeed who he was, in addition to Moben, Sharp. Dolphin and Kitchens Direct, he also co-founded Kwik-Fit along with Tom Farmer and was also at one stage the largest shareholder in Manchester City FC). That was the reason I called my new operation Mere PR. I thought he would jump at the chance of bolting on a successful PR agency to his advertising arm and the plan was to sell it to him within two years.
"Unfortunately Stephen died (while out visiting his South African game reserve) a couple of years after I set up Mere and consequently I never had the chance to sell my company to him. But to be honest, I've had such an enjoyable time over the past 20 years, I don't regret not selling."
Since those early days Mere PR has been retained by a wide variety of clients and has launched stores, pubs, hotels and retail concepts, supported national and international brands in FMCG, travel, sport and retail, and organised events, from modest to Royal visits and the British Masters Golf.
"When I first came into the Manchester PR scene in 1984" he said, "the big agency was Staniforth and it was continually making headlines with campaigns such as "Vladivar from Varrington!" and Hitachi's sponsorship of Liverpool Football Club. John Williams was Phil Staniforth's partner at the time (before he split to form Mason Williams, with his wife and partner Rita Rowe) and I called him up to introduce myself. He immediately invited me to lunch and we have been friends ever since.
Palma Nova or Puerto Pollensa?
"We both have homes in Mallorca and I often see him on the flight to Palma.
"Over the years I have been very proud of Manchester PR practitioners and what they have achieved for clients. I've seen people like Paul Carroll take Communiqué from being a small B2B agency to devouring the consumer sector with clients like Boddingtons, opening in London then selling out to become a multi-millionaire. I've also worked with and mentored some exciting PR talent like Jo Leah (now MD at Weber Shandwick) and Brian Beech, MD at Havas PR.
"I remember walking into Piccadilly Radio in 1986 for a meeting with Brian, the station's promotions manager, to discuss activity to help support Foster's Lager in the region. He suggested we take a nightclub, fill it with sand and have a "beach party". I immediately said that we would bring in sand, but we would rather fill Piccadilly Gardens; and the first 'Foster's Beach Party' was born. Six weeks later I had poached Brian from Piccadilly and we were shovelling sand together in the heart of Manchester: 'welcome to the world of PR Brian' I teased him.
"I have witnessed some incredible changes over the 30 years I have worked in the PR industry. I can remember being with a client when he mentioned that he had just had a fax machine installed. I could not believe that he could transmit a page of copy instantly to his Hong Kong office.
Wait 48 hours for client amends
"Those were the days we would also write press releases for ASDA, put them in the post and wait 48 hours for changes and amends. That just seems utterly ridiculous with the technology we have at our hands today.
"And ten years ago my dear friend Sara Pearson, of Spider PR in London, informed me that she had just appointed a "Social Media Manager"… I thought she was barmy; I didn't have a clue what she was talking about. Oh how the game has changed! However, although the PR channels have changed over the years to embrace social media, I still believe the most important element in any PR campaign is the creativity behind it.
Tony Tighe
Despite all the changes over the years I still have a passion for PR and what it can achieve for clients and their brands. I have been very proud in conveying this through the lectures I have given at Liverpool University and Manchester Metropolitan University.
"Bill Gates is well known for saying that if he was down to his last dollar he would spend it on PR. Given the difficult financial constraints we have all been operating under over the past five years,our industry has a duty to get this message out to the wider world."
Tony Tighe founded Mere PR in 1993