10 April 2017
'Who else could shift for the Sport & write features for FT?' Martin Regan tribute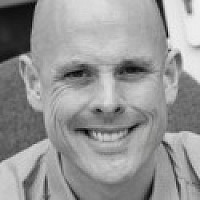 Journalist and author Robert Waterhouse has written an appreciation of Excel Publishing founder Martin Regan, his former colleague and friend, who died last week at the age of 54.
Back in the summer of 1988, Martin Regan was the youngest of 50 journalists to join the staff of North West Times, the Manchester-based start-up daily which lasted until November of that year.
His CV had boasted a creative writing award which, given the rest of his career in newspapers and magazines, served him pretty well. He joined the business desk beside old hands like Bill Shakespeare and young bloods like David Yelland. I don't remember him seeming disadvantaged.
A few months later we were both freelancing again. Martin and I chased lucrative commissions for Investors Chronicle and FT Surveys. I dropped out in September 1990 when offered launch editorship of Insider magazine. I wasn't to know that Alastair Balfour, who hired me, had already considered Martin for the job.
Well, Martin became Insider's first-string writer, delivering a series of trenchant cover stories rivalled only by Lew Baxter, that other old hand, Merseyside matching Manchester. Between us we conjured up a mag some called a cross between Accountancy Age and Private Eye. The Accountancy Age section was the fault of Nick Jaspan.
Mind you, Martin had his hobby-horses. He hated the late Gerald, Duke of Westminster, with the venom born of a Wythenshawe council estate childhood, a matter which became an issue after Martin succeeded me as editor of Insider and was expected to attend the penguin-suited regional listings dinners which Nick dreamt up and the Duke graced with his patronage.
Martin had referred to him in print as The Duck. Worse still, he'd pilloried Gerald's toy soldier role as colonel-in-chief of a Territorial Army regiment, the real love of his life. The Duke politely declined to sit at the same table as The Editor.
Meanwhile, trouble was brewing around the Battle of the Midgets, Jaspan and Regan, which ended with Regan flouncing off to start his own business mag, EN. It wasn't a happy time for Insider stalwarts, but Martin's mag, though smoking with ideas (and an editor pictured in a nicotine haze), never quite challenged the more established Newsco product.
Excel Publishing, Martin's company, majored on property advertising and contract printing, hardly the sort of subjects to satisfy a Chess Grandmaster (or near enough). Martin made loads of cash, bought his own Cheshire pile, drove enormous 4 X 4s and – when I approached him on the possibility of investing in an underfinanced weekly called North West Enquirer – quite sensibly crossed the road to the other side.
His interests in local free sheets (too late on the scene) and Northern artists (discernment?) were harder to understand. All the same, he was on form during a pre-Brexit do at Nick's in the week of the vote last June. Martin confidently predicted the leave majority, which he himself was part of along with his Wythenshawe constituency.
His departure from the scene leaves a hole which will never really be filled. Who other than Martin, back again in his early days, would be able to enjoy shifts as a casual at Sullivan's Sport in between feature writing for the FT?
"I have clippings with Martin Regan reporting from Rome," he once told me. "I was the Rome correspondent of the Sport and I never left Salford.
"There was one incident which supposedly came over the wire. A crocodile had fallen out of a cargo plane carrying animals to a zoo, landed in a Turin swimming pool and eaten a girl it found in the water. I got a Turin date-line...The stories we did like B52 BOMBER FOUND ON THE MOON were pure Mancunian."
You could say the same about Martin.