25 April 2017
UK advertising spend hits record level - but regional newspapers' share continues to shrink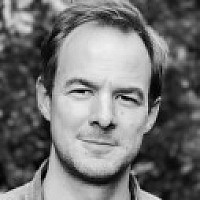 A new report has revealed that UK advertising spend hit a record total in 2016 - but regional newspapers' share of it is shrinking.
Overall spend reached £21.4bn according to the AA/WARC Expenditure Report, the first time advertising has exceeded its pre-recession levels in real terms.
But regional newspapers continued to struggle, with overall advertising down 13.2% and digital sliding 3.4%.
It follows one of the big three regional publishers, Johnston Press, last month announcing a £300million pre-tax loss in 2016 because of tough advertising conditions and a £344m writedown on the value of its 200-plus local newspapers.
Internet advertising (not including online news brands) increased 13.4% to £10.3bn, with mobile internet advertising up 45.4% to £3.9bn.
Elsewhere in the report, TV advertising was flat at £5.3bn but radio was up 5.4% to £646m.
James Macdonald, senior data analyst at WARC, said: "The UK's ad industry is experiencing the most seismic shift since WARC began monitoring in 1982. Last year exemplified this, as over 95 per cent of the money entering the market came from digital formats. The trend will continue as ad tech improves and consumers spend more time with their internet-connected devices."
A full split of the 2016 advertising market, according to the AA/WARC report:
Internet: £10.3bn, up 13.6% (including mobile up 45.4% to £3.9bn)
TV: £5.3bn (up 0.2%)
National newsbrands: £1.1bn (down 10%, of which digital was up 4.9% to £230m)
Magazine brands: £877m (down 6.8%, of which digital was up 0.2% to £282m)
Radio: £646m (up 5.4%, of which digital was up 35% to £28m)
Cinema: £257m (up 8%)