10 April 2017
Lancashire Telegraph leaves Railway Road for first time in 130 years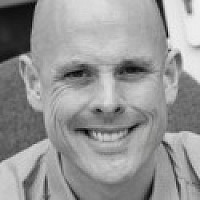 The Lancashire Telegraph has completed its move away from Railway Road in Blackburn - its home for the last 130 years.
All staff are now based on Church Street, opposite the Mall and Blackburn Market. This is only the third different headquarters for the newspaper.
The previous two were both on Railway Road, with Newspaper House the paper's home since 1982.
Journalists made the move at the end of March, with the reception closing at Newspaper House on Friday.
Former Blackburn MP Jack Straw said: "The Telegraph has always been a daily miracle at the heart of East Lancashire life. I am delighted it is staying in the centre of Blackburn and its circulation area."
Group Editor Ian Savage added: "In our 130-year history we have only ever been produced from two sites, both on Railway Road in Blackburn, and now we are moving just a few hundred yards across the rapidly-evolving town to Church Street.
"This means our headquarters remains close to our readers and advertisers who are the key to our business and its ongoing success online and in print."