23 March 2017
George Osborne channels CP Scott in open letter to local newspaper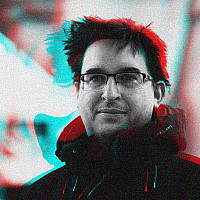 George Osborne has written about the "long tradition" of journalism and politics mixing, in an open letter to his local paper, the Knutsford Guardian.
It comes following his appointment as editor of London's Evening Standard and one local resident has set up a petition to get the local MP to choose one job he wants to keep - so far more than 170k have signed it.
He pointed to "one of the greatest newspaper editors ever", CP Scott who was both an MP and editor of the Manchester Guardian. Although some would argue that as MP for Leigh, Scott was editor of a newspaper local to his constituency.
"In our age, politicians from Iain Macleod and Richard Crossman to, of course, Boris Johnson have combined the role of editor and Member of Parliament," he continued.
"Meanwhile the hard work in the constituency continues unaffected. Take this week alone. I've been helping the schools in Cheshire get a fairer deal out of the proposed new funding formula. I'll be helping to officially open the new A556 link road - badly needed for decades, yet only delivered now because of my campaign and our collective hard work. I'll be at the opening of another new business here, speaking at a fundraising dinner for a great local charity and holding my regular constituency surgery. It is all in a week's work as your MP.
"I will also be in Manchester to promote our efforts to build the Northern Powerhouse - a concept I launched two years ago and which it is one of my jobs now to promote through the new partnership we have created. Nothing has greater potential to improve the opportunities for the future in this area than that Northern Powerhouse.
"I believe this diversity of experience makes our Parliament stronger. I hope you agree and I look forward to continuing to hear what you have to say and to work with you on the problems we face and the great future we can all build.
"Best wishes, George"