03 February 2017
Yorkshire Post performance leads to improved trading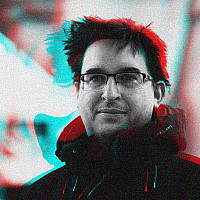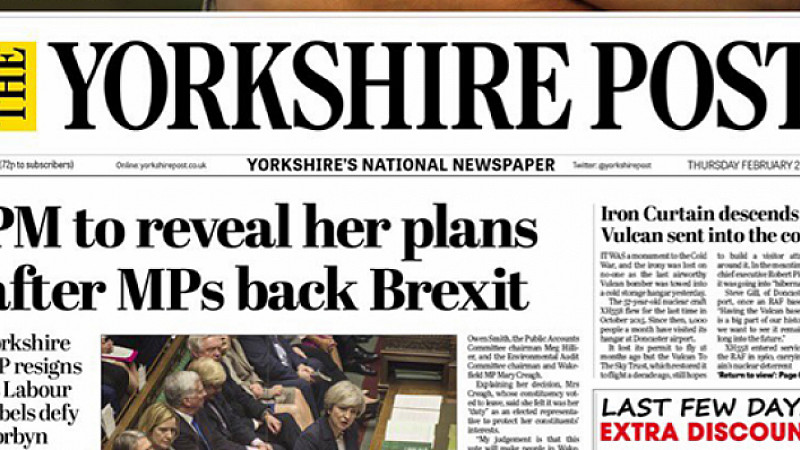 Johnston Press has released a trading update this morning, to say that while trading has improved, total revenues were down 6%.
It says the uncertainty caused by the Brexit vote in the summer had led to some "difficult trading", however in the final quarter of the year, revenues were up 1% year-on-year.
The Yorkshire Post is one of the key titles credited with this revival. Its run rate has improved year-on-year and while it is in decline, it is now just a "single digit decline."
"Despite the challenging print market, including a very difficult summer prompted by Brexit-related uncertainties, we have seen some improvement in our markets during the fourth quarter. Whilst we expect the overall market environment to remain challenging for both the Group and the industry as a whole, we remain focused on delivering on our strategic priorities of growing our overall audience, driving the further success of the i newspaper, delivering a more efficient editorial and sales operation and strengthening the balance sheet," stated chief executive officer, Ashley Highfield.
"The market for quality news brands, that know their audience, in print and online, in a world of 'fake news', 'alternative facts', and internet ad fraud, is increasingly appreciated by our readers and advertisers alike. Our continued drive to maximise operational efficiencies gives us flexibility in the face of a challenging market and gives the management confidence that we can make further progress."
Online, the Group's readerships figures were up 15% to 114m page views. Revenue from this web traffic increased by 10% in Q4. Facebook followers grew by 60%.