23 January 2017
Former Society of Editors president made redundant by publisher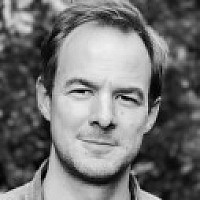 A former Society of Editors president has been made redundant from his digital role at CN Group.
Nick Turner, who served as president in 2015-16, has left the Cumbria-based publisher after it axed his role of digital strategy manager.
Nick Turner
The CN Group, which owns the News & Star and Cumberland News, is now looking to appoint a group digital commercial director to oversee all its digital operations.
His departure was announced in a message to staff by group development director Jonathan Lee on Friday, and obtained by HTFP.
It said: "I wanted to let you all know of changes to our digital operation. We will be appointing a senior group wide digital director to lead one CN Digital operation and ensure we maximise the opportunities for our business.
"Our existing digital teams, who have been reporting to Stuart Cooke and Nick Turner, are forming one CN Digital team. Unfortunately Nick Turner's role as digital strategy manager has been made redundant and Nick has left the business."
Turner, who had spent more than 20 years at the publisher, said: "Obviously I am very sad to be leaving CN Group after 25 years, but am seeing this as a positive opportunity to take a fresh look at my career."