09 January 2017
Former PA training chief agrees deal with Trinity Mirror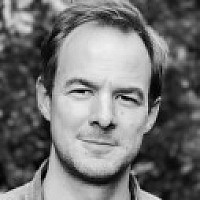 A former head of Press Association Training who recently launched his own business has agreed a major deal with Trinity Mirror.
Tony Johnston, who left the Press Association in June after a decade, launched Engage Media Training last week.
Tony Johnston
The new deal will see him help to revamp Trinity's in-house journalism qualification to reflect changes in its digital-first newsrooms.
Johnston, a former Teesside Gazette and Reading Post journalist, previously spent 10 years as head of editorial staff development at Trinity.
The deal comes after the Press Association closed its journalism training centre in Newcastle after Trinity ended its lease.
The training centre, which was opened in 1969, was taken over by PA in 2006 and for most of the time has been based at the Chronicle's home, Thomson House (above).
Neil Benson, editorial director for regionals at Trinity Mirror, said: "Our newsrooms will continue to evolve rapidly, so it's essential we have a training plan and a set of qualifications that support the modern journalist's skill set.
"We have built an excellent relationship with Tony over many years and I am delighted we will be working together on this key area."