11 January 2017
Booths celebrates its best ever Christmas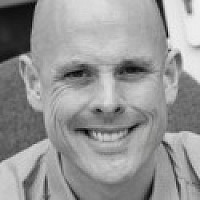 Food and drink retailer Booths has celebrated its best ever Christmas week, with sales topping £10 million.
During the festive three week trading period total sales were up 1.8% and like for like sales up +2.6%.
CEO Chris Dee (pictured) said: "We have been delivering Christmas to our customers for over a century. Whether by grocer's bicycle in 1847 or by courier today, our customers have always valued the extra special service Booths provides at this time of year.
"It is heart-warming to see customers up and down the country discovering that they too can experience a Great Northern Christmas wherever they live.
"People trust Booths to deliver great service and exceptional food. They expect the best from Booths, and we delivered just that - a Great Northern Christmas."
Champagne sales were up 28%, port by 12%, craft ales 29%, artisan gin 30%, salmon 126% and Christmas desserts 8%.
Booths' Great Northern Christmas Book led to home delivery and click and collect sales increasing by 6.9%.
Sales of ready-made luxury gravy and sauces were up 73%, and prepared vegetables by 26%.
Prosecco was the best-selling line in Christmas week. A record one million mince pies were sold from the best artisan bakers in the north, including Bells of Lazonby. Sales of Goosnargh poultry, exclusive to Booths, from family farmers Johnson & Swarbrick, grew by 79%.