20 December 2016
Regional journalist who edited Catholic Universe dies aged 72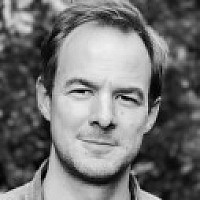 A Yorkshire journalist who once edited The Catholic Universe has died suddenly at the age of 72.
Ann Foster, previously known as Knowles, worked on regional titles in the North including the North West Evening Mail, the Nelson Leader and the Burnley Express.
Ann Foster
She then took on the editorship of the Universe in Manchester and stayed there until 1995 when she was succeeded by current chief executive and managing editor Joseph Kelly.
During her tenure she met both Mother Teresa and Pope John Paul II, who have since been canonised as saints.
Foster died unexpectedly at her home in Thornton-in-Craven, North Yorkshire, earlier this month.
Paying tribute, Kelly said: "Ann edited the Universe at a time when there were many profound changes affecting the global Catholic Church, and the direction and purpose of the Catholic press were under constant debate.
"Through it all Anne was steadfast and conscientious editor who never faltered in her commitment to the founding principles of the paper."