27 September 2016
Stars turn out to mark sports writer's half-century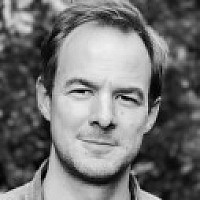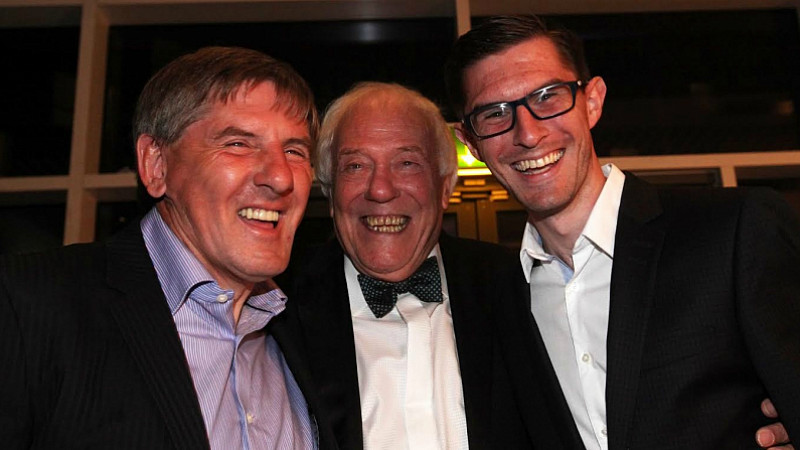 A North East sports writer celebrated 50 years covering Newcastle United at a star-studded dinner on Sunday.
Celebrity names including Malcolm Macdonald, Peter Beardsley, Sir John Hall and Jack Charlton turned out to pay tribute to John Gibson, who joined the Newcastle Chronicle in 1966.
Peter Beardsley, described by 'Gibbo' as "the greatest player I've ever seen at Newcastle", said: "John has done lots of good things for Newcastle in the past 50 years.
Gibson with George Best
"He's been amazing throughout the years – very honest, genuine and supportive."
Malcolm 'Supermac' Macdonald called Gibbo "one of the best writers I have ever come across".
The event was organised by the Variety Club charity, which raises money for disadvantaged children.
Gibson said: "It's absolutely wonderful, I've spent my whole time talking to the real stars of our world – the sporting stars of our world – and all of a sudden they're coming to support me, which I never expected to happen at any time.
"I'm so grateful to the Variety Club for giving me this honour and to the Chronicle for putting up with me for 50 years with my rantings.
"I'm very humbled by being here and having a night of this sort."
Darren Thwaites, editor-in-chief of Trinity Mirror North East, said: "Gibbo is an absolute legend of our industry. I first met him on the train drinking champagne after returning from an awards dinner in London. He'd just won Sports Journalist of the Year for the umpteenth time and he regaled me with wild and wonderful tales.
"Gibbo is simply a brilliant storyteller with a lifetime of stories to share. The Gibbo Files will remain one of the greatest collections the Chronicle has ever published. Fifty years in journalism is a stunning achievement and we're incredibly proud he's one of ours."