08 August 2016
Tributes paid to "legendary" former regional newspaper editor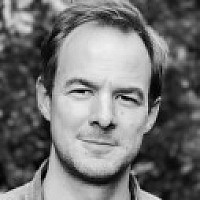 Tributes have been paid to a "legendary" former regional newspaper editor who has died at the age of 67.
Eric Langton edited the Chester Chronicle, Runcorn & Widnes Weekly News and Flintshire Chronicle during a 40-year career.
He had been diagnosed with cancer shortly after his 60th birthday and moved to Tuscany for treatment with his wife, Olivia, who described him as "the best and bravest man I have ever known".
Chronicle editor Michael Green led the tributes to his former colleague.
He said: "Eric was my editor-in-chief for a number of years until he left the business and I am proud to say he was someone who may have started as a boss but ended up as a friend.
"He achieved so much in journalism during his illustrious career but the lasting impression I will always be left with is that Eric was someone who cared. He cared about the profession, he cared about the titles he was responsible for but above all, he cared for the people with whom he worked."
Liverpool Echo editor Alistair Machray
Liverpool Echo editor Alastair Machray said the world of journalism had "lost one of its legends".
"Eric was a real pro who knew a story and how to handle it," he said. "But more than that, he was the heartbeat of any newsroom and loved by all – a joker when humour was needed, a wise counsellor when there were problems.
"When I first became an editor Eric helped me enormously with both advice and encouragement. He became a great editor and the stories about him are endless.''
And Granada Reports presenter Lucy Meacock, a former Chronicle colleague of Langton's in Chester, remembered him as "one of the brightest, funniest and kindest people you could ever meet".
She said: "People have an idea of journalists being pushy and uncaring. Eric was the complete opposite.
"I remember him from my very earliest days on the Chester Chronicle when he had a reputation as an extremely talented journalist with a real flair for understanding the importance of local news.
"He was a dedicated team player and thrived on the pressure and excitement of looming deadlines. He was also a great writer. And as the years progressed he won our respect as a very fair boss who you could turn to for help."