14 July 2016
The Salford Star celebrates its tenth anniversary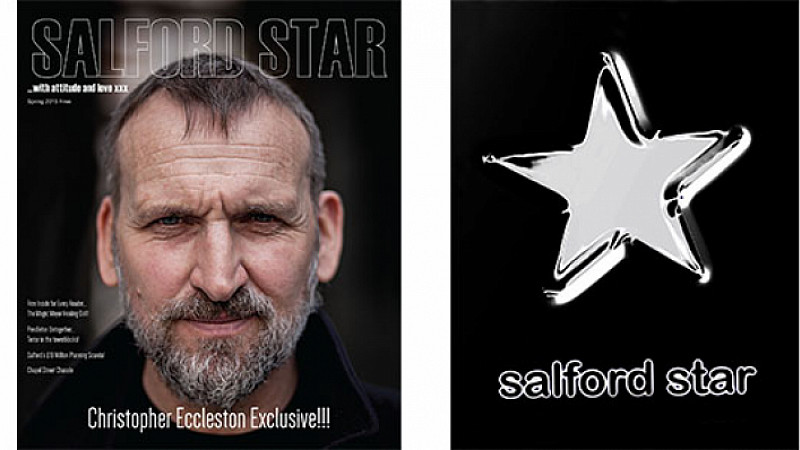 Community-run newspaper, Salford Star, is celebrating its 10th anniversary this summer.
The paper was originally set up in 2006 to promote investigative journalism and highlight what was happening in the local area.
7 years ago it went online only, but returned to print last year, following Trinity Mirror's decision to close Salford's weekly paper.
"Over the last ten years the Salford Star has documented and slated, in real time, the attempted transformation of a city that has clearly left the community behind, as MediaCityUK and lots of glitzy unaffordable apartments arrived, while affordable housing was bulldozed and poverty remained rife," said editor, Stephen Kingston.
"We aim to give the community a voice within all this, untouched by vested interests and for that we survive on virtually nothing but the sales of t-shirts, a bit of advertising and donations from things like car boot sales."
It's had its run-ins, not least with local government, which Kingston sees as a badge of honour:
"The Council hasn't spoken to us for over four years, so we must be doing something right.
"I think we're the longest surviving genuine community magazine in the country. Even the Chartist paper, the Northern Star, from which we took our inspiration, didn't last this long."