06 June 2016
Johnston Press launches new digital initiative to promote video and social content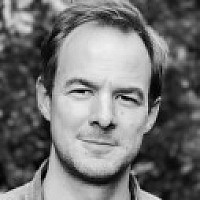 Regional publisher Johnston Press has launched a new initiative involving 30 editorial staff designed to accelerate the growth of its brands online.
We Are Digital is aiming to improve engagement of the publisher's online audiences, which covers the likes of the Yorkshire Post and Blackpool Gazette, and is an "evolution" of its Newsroom of the Future strategy.
The initiative will see the creation of a digital academy to "promote the development of video and shared content in all editorial newsrooms", with a particular emphasis on publishing content on social.
Chief digital and product officer Jeff Moriarty
We Are Digital is being led by Frank O'Donnell, director of digital content for Johnston Press.
He said: "This is a project being led by our journalists for our journalists, and every single person in the business has a role to play in making this work for us. As an industry, we are all aware of the constantly changing landscape around digital, and the goal with We Are Digital is to continue driving change and benefit across the short, medium and longer term. There is certainly more to come on it."
Jeff Moriarty, chief digital and product officer for Johnston Press, added: "We Are Digital is a hugely important editorial project for 2016. It follows our continued investment in digital products across the group; with 15 newly launched, multiplatform optimised sites this year alone for our largest titles."
Johnston Press retains a daily print circulation of over 600,000 papers, with over 900 journalists across the country.