27 April 2016
The Sun and The Times attacked over Hillsborough inquest coverage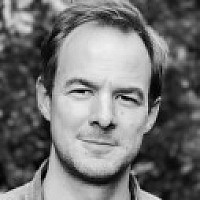 The Sun and The Times have come under fire for not including any mention of the Hillsborough inquest verdict on their front pages.
The Sun led on a texting "scandal" regarding David Cameron and the EU debate, while The Times, also owned by Rupert Murdoch's News Corp, splashed on the BHS administration story and featured an image of a snowstorm in Teesside. In later editions it replaced the image with one of the victims' families.
A later edition of The Times, including Hillsborough coverage on the front page
The Sun's coverage of the momentous day on Merseyside had been particularly anticipated as, four days after the 1989 tragedy, it had run a front-page story proclaiming to tell "The Truth" about the disaster, which left 96 people dead.
It featured claims from an anonymous policeman that some fans had "picked pockets of victims", "urinated on cops" and that some beat up a policeman giving the "kiss of life".
It has since twice apologised for the story, but a boycott of the paper in many areas of Merseyside continues to this day.
The paper did cover yesterday's verdict with a double-page spread on pages 8 and 9, while repeating its apology in a leader column: "The supporters were not to blame. But the police smeared them with a pack of lies which in 1989 The Sun and others in the media swallowed whole.
"We apologised prominently 12 years ago, again four years ago on the front page, and do so unreservedly again now."
The Times also had two pages of coverage, on pages 12 and 13.
"Tell me, editors of the Sun and the Times, what are your thoughts on the #Hillsborough verdict?"
"It was snowing in parts of UK yesterday."

— John Bull (@larrymeath) April 27, 2016
The deliberate and wilful disrespect demonstrated by The Times and The Sun is astonishing. Both editors should resign. You should be ashamed

— Alison Dawkins (@AllyDawkins) April 27, 2016
Think of all the meetings that lead up to today's front pages from The Sun and The Times. Or maybe just two phone calls. #JFT96

— Tony Rogers (@tony_a_rogers) April 27, 2016
The failure to mention hillsborough on the front pages of the times and the sun shows their contempt for their readers

— alistair colling (@alidrongo) April 27, 2016
The sun and the times no longer deserve the title newspapers. Love the times insight into the best handbag to buy. Thats far more important

— Sue Smith (@susanmullineux) April 27, 2016