26 February 2016
Yorkshire Post editor bans Savile pictures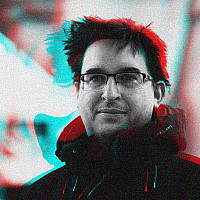 Yorkshire Post editor, James Mitchinson, says the newspaper will no longer publish images of Jimmy Savile.
In an editorial today, he wrote that the decision had been taken, because most people, including his many victims are "so repulsed by the sight of the predatory paedophile's photograph that they do not deserve gratuitous reminders of the haunting image and the sickening memories it brings back."
He added:
"After all, this monster's victims – the most important people of all – continue to be haunted by Savile from beyond the grave because there is no end to the revelations, Nor, too, do all those who were taken in by Savile's depraved deceit and how he used his untouchable status to abuse the vulnerable and the impressionable with total impunity for decades."
The comments come following the publication yesterday of Dame Janet Smith's review into the activity of Savile and Stuart Hall at the BBC.
The BBC Trust also confirmed that the cost of the review came to £6.5m. That included £5.4m in fees and disbursements to Reed Smith; costs of employing Dame Janet Smith and Dame Linda Hobbs of £724k; BBC Costs of £405k; and witness legal costs of £6,000.
The BBC Trust also paid £78,614 in external legal support.