08 February 2016
Trinity Mirror shakes up regional structure in wake of Local World takeover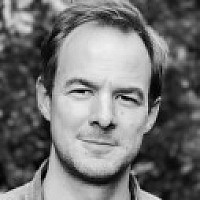 Trinity Mirror has announced a restructure of its enlarged regional business in the wake of its takeover of rival publisher Local World.
Six new editor-in-chief roles have been established to cover the former Local World titles in Humberside, the East Midlands, Bristol and Gloucestershire, the South West and the South East.
Neil Hodgkinson becomes editor-in-chief for Humber and Lincolnshire
The changes will see Western Mail editor Alan Edmunds move to become the full-time deputy to regional editorial director Neil Benson.
Neil Hodgkinson, editor of the Hull Daily Mail, is also promoted to regional editor-in-chief for Humber and Lincolnshire, overseeing the Grimsby Telegraph, Scunthorpe Telegraph and Lincolnshire Echo as well as the Mail.
The rest of Trinity's regional operations in the North East, North West and Yorkshire are unchanged.
Benson said: "This is a tremendously strong team, full of experience and with a real appetite to continue developing our editorial operations. I am looking forward very much to working with them."
A new structure of regional MDs has also been put in place, with Mike Pennington taking charge of Humber and Lincolnshire. All will report to Steve Anderson Dixon, chief operating officer for Trinity Mirror Regionals.