26 February 2016
Telegraph signs Steven Gerrard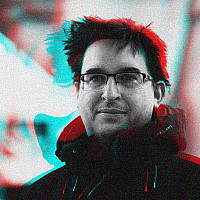 The Telegraph has announced that it has signed Liverpool FC legend, Steven Gerrard as a football columnist.
He'll write a series of columns, beginning tomorrow, with a preview of the Capital One Cup final, between Manchester City and his former club.
"I'm delighted to be joining the Telegraph Sport team because I believe there is a professionalism about the football coverage in the newspaper which will enable me to present my views and insights into the game in the most informative and entertaining way possible," he stated.
"I'm looking forward to being a columnist and trying to get across that side of the game the fans can't see, and maybe offer a greater level of understanding of the demands, the pressures, and the emotional highs and lows of trying to succeed at the highest level of modern football. What I can promise is I will bring to my column what I have always tried to do in every media interview as a player. To be honest and fair."
Gerrard made more than 700 appearances for Liverpool, before moving to LA Galaxy in 2015.
"I'm thrilled to be welcoming Steven Gerrard to the Telegraph. He is one of the most admired footballers of his generation, with a successful career panning nearly two decades at the top of British football," added Adam Sills, head of sport at the Telegraph Media Group.
"He will be sharing his views over the next few months with Telegraph readers in print and across our digital platforms. He joins an unbeatable team led by Paul Hayward, Sam Wallace and Jason Burt which also includes Gerrard's fellow footballing legends Harry Redknapp and Alan Smith. Together they offer unique insight and unrivalled analysis."