29 February 2016
Revenue and profits down at Trinity Mirror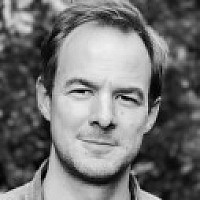 Trinity Mirror, publisher of the Manchester Evening News and Liverpool Echo, has reported a sharp drop in annual revenue and profits.
On the same day it launched the first national newspaper in the UK for 30 years, the publisher revealed the extent of the challenge it faces in a market of dwindling advertising revenue.
Trinity Mirror chief executive Simon Fox
Group pre-tax profit for the 12 months to December 27th 2015 fell 18% to £67.2m, while revenues declined 7% to £592.7m.
Print advertising revenue fell by 13% to £182 million year-on-year, while digital ad revenue increased by 30.8 per cent to £37.3 million over the same period.
Trinity said it was making "good progress" integrating Local World - the regional rival it acquired last year - into the business.
Simon Fox, chief executive, said: "Whilst we expect print markets to remain difficult in 2016, the continued implementation of our strategy gives the board confidence in our performance for the year ahead."