09 February 2016
Fleet Street veteran joins the Huddersfield Examiner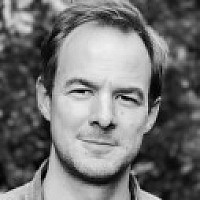 Fleet Street veteran Paul Routledge has joined the Huddersfield Examiner as its new Wednesday columnist.
Paul Routledge
The former Yorkshire Post journalist enjoyed a lengthy career on London-based nationals, spending 17 years on The Times before going on to spend the best part of two decades on The Daily Mirror. He also enjoyed spells on The Guardian and Independent on Sunday.
He is perhaps best known for his unauthorised biography of Peter Mandelson in 1999, which included the revelation about a £370,000 loan to the former Labour Cabinet Minister from the Paymaster General, Geoffrey Robinson. Both eventually resigned.
The Examiner said he was "one of this country's most distinguished and provocative journalists".
Routledge replaces Andrew Jackson, who has left Trinity Mirror to join the BBC.