09 February 2016
CN Group centralises operations and opens voluntary redundancy scheme as it looks to save £600,000 a year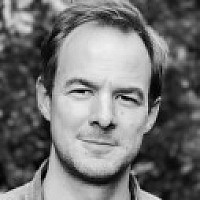 CN Group, publishers of the News & Star, has announced plans to centralise its editorial operations in west Cumbria as it looks to save £600,000 a year.
The company has also opened up a company-wide voluntary redundancy scheme as part of a series of proposals to restructure its editorial operation.
Staff on three titles – Times & Star, Whitehaven News and News & Star West – will be merged into one west Cumbria team, under one editor. All titles and offices will continue to operate.
A smaller, centralised team of production journalists and photographers will also work across all titles.
The group's editorial director, David Helliwell, said: "Like all in the local media business, we cannot hide from some tough choices.
"The proposals announced today would put our titles on a stronger financial footing while retaining our ability to cover our communities thoroughly. Our priority now is to consult fully with all staff who would be affected."
Staff have been briefed on the proposals and have until Wednesday, February 17, to apply for voluntary redundancy.
The company said it would not be making any further statement until consultations with its staff are completed.
In common with regional newspapers across the country, all of CN Group's titles in the region have suffered steep falls in circulation in recent years.
In the most recent available figures, the year to August 2015, daily circulation on the News & Star West fell by 7.5% to just 3,244 copies a day, with the News & Star East dropping almost 10% to 8,043.