07 December 2015
Tanner takes over editing duties at women's glossy Candis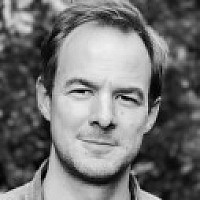 Claudia Tanner has been appointed deputy editor of Wirral-based women's monthly Candis.
Tanner will be responsible for the day to day running of the magazine as well as commissioning and editing the health pages, travel and celebrity interviews.
Claudia Tanner
She was previously a freelance journalist, and writing for national newspapers and magazines, and was assistant editor at OMG! magazine, which has now merged with Love It!
Her past roles include heritage sub-editor at Trinity Mirror Sport Media and commercial features writer/sub-editor at Newsquest North West, where she was content editor of glossy magazine Wirral Lifestyle.
She was also senior news reporter at Hull Daily Mail and was fundraising manager at Liverpool Unites, the Liverpool ECHO's in-house children's charity.
She said: "I'm delighted to be appointed deputy editor of Candis. It's a fantastic magazine with a very loyal readership and I'm really looking forward to keeping up its high standards."
Although labelled a deputy role, Tanner will take on the same responsibilities as Flic Everett, who left in October after less than a year as editor.
Editorial director Debbie Attewell added: "I am delighted to welcome Claudia and her experience to the team and look forward to strengthening the Candis offering to all our readers."
Candis, aimed at "today's busy women who juggle parenting, friendships and work", recorded an average monthly circulation of 121,918 between January and June 2015.
Update (Dec 8th): Editorial director Debbie Attewell has contacted us to clarify that since Everett's departure, she has taken on more of a hands on role as editorial director.
She added: "I am still overseeing the whole magazine and responsible for the editorial direction of Candis as well as the main features, fashion, beauty and food. As our previous deputy editor of Candis, Anita Comerford, has been promoted to group editor at Newhall Publishing, Claudia's appointment is to fully replace that role.