11 December 2015
Newsquest North West MD stands down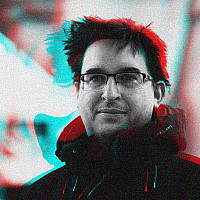 Chris Hughes, the regional managing director of Newsquest in the North West is stepping down from the organisation.
He is being replaced by Nick Fellows, previously managing director of Newsquest Lancashire.
Hughes is the latest change to the senior team across the Newsquest network, with Scottish MD Tim Blott announcing his retirement earlier in the week; and last month the appointment of 2 new managing directors in the South of England.
There was nobody at Newsquest to respond to Prolific North's questions this morning.
However, HoldtheFrontPage has published a full email from Hughes announcing his decision to staff:
"Everyone is well aware of the challenges the business continues to face and the difficult decisions we have had to make in order to ensure the Company remains profitable […]
"As our attention turns to the start a new year, I think the timing is right for my departure, from both a personal and business perspective. I want to wish my management team and everyone within the North West region the very best for the future and thank you all for your exceptional efforts, hard work and loyalty over the years.
"I am delighted that I will be handing over responsibility for the North West to Nick Fellows, whom I have worked with for very many years. Nick is extremely capable and I'm sure he will do an excellent job, with your support."
He has held the position since 2004 and will step down at the end of the year.