23 November 2015
Dr Now healthcare app opens MediaCityUK base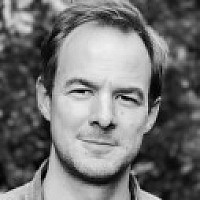 Dr Now, the Liverpool-based healthcare app, has opened an office at MediaCityUK.
The Dr Now app
It will be relocating its 11-strong development and technology department to staff the new base, in the Digital World Centre. It's currently located in the Albert Dock.
The Dr Now app, which launched in June, connects patients with a fully-qualified, MRCGP-certified doctor via remote video call.
It lets patients choose to speak to a male or female of their choice, at a date and time to suit them, and also dispenses medicines to the patient's home or office.
So far it has been downloaded by patients 2,271 times, across all devices. The company says it is also in "advanced talks" to introduce its app to their employees as private medical cover.
Founder Lee Dentith said: "We're delighted to be in a position to expand the business at Dr Now and we're thrilled to announce a new office for our development and tech teams in one of the most vibrant, progressive and exciting areas of the North West.
"Although we're extremely proud of our Liverpool roots, we feel that this move will allow us to make the most of the growing digital opportunities in Manchester and help to further cement Dr Now's status as the number one telehealth organisation in Britain."