27 October 2015
Minister calls on constituents to stop reading the Northern Echo after editor reveals dispute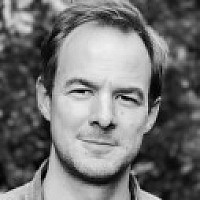 The Conservative minister in charge of the Northern Powerhouse project has urged his constituents not to read The Northern Echo over its "unduly pro-Labour reporting".
James Wharton, MP for Stockton South, published a post on his Facebook page in which he accused the Echo of attacking him "more than any local Labour MP seems to be", and even accused the paper of cropping him out of photographs and leaving him out of stories referencing other local MPs.
He then called on readers to avoid the 145-year-old daily, saying there were "other ways to get more balanced local news".
Echo editor Peter Barron
Wharton was writing in response to an editorial in yesterday's Echo from editor Peter Barron in which he said it was "time to go public" with the MP's refusal to take calls from the paper's journalists or answer their questions.
He said that Wharton had cited "the Echo's weekly attacks on me" and the paper's "continual political bias" for his stance.
Barron added: "In my view, it is important that The Northern Echo's readers know that, when articles relating to Mr Wharton don't include a comment from him, it has never been for the want of trying. It is important for them to know that the Northern Powerhouse minister has blacklisted the only paper with "Northern" in its title – a title which has championed the north for nearly 150 years and was recently credited with playing an important role in the campaign to bring the Hitachi train-building factory to the region.
"James Wharton is an ambitious politician – but heaven help him if he ever has to deal with a truly hostile press."