10 August 2015
Tributes to Salford-born former NUJ general secretary Ken Morgan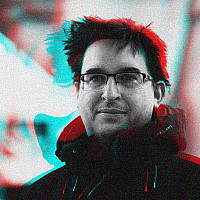 Ken Morgan, a life-long member and former general secretary of the National Union of Journalists, has died aged 86.
He's been described by former NUJ president, John Bailey as "one of the most generous, open-minded, perceptive trade unionists you could wish to be represented by or bargain with."
The Stockport grammar school boy joined the Stockport Express as a junior reporter in 1944, before being called up for national service. He would later be transferred to the British army newspaper unit, serving in Palestine and Egypt.
On his return to the North West, he was promoted to sub-editor and then went freelance, working at the Stewart and Hartley news agency in Manchester. In 1954, he joined the Exchange Telegraph, with Morgan given the job of launching an editorial operation to cover the north of England.
For the NUJ he became secretary to the Manchester freelance branch and then a staff member as the first full-time branch secretary in London. He was general secretary from 1970-77.
"As NUJ general secretary, even those who vociferously opposed his advice or ideas often ended up being grateful to Ken for representing them when in trouble. This was a man who could sit with Fleet Street barons or directors general of the BBC to arbitrate an NUJ member back into a job," wrote Bailey in his tribute.
"It is how we knew him best – finessing the fine detail of a national agreement on pay and conditions or calmly explaining to a delegate conference in uproar why the Union leadership was not only blameless, but actually wise in its handling of the dispute they didn't want settled."
He oversaw the start of the Press Complaints Commission and served as director for its first year in 1991.
"Those who worked with Ken Morgan always remarked upon his innate courtesy, personal charm and mild manner, qualities which sometimes masked a steely determination and shrewd tactical mind. He is remembered with affection and admiration by many colleagues and friends across the union and in the media industry," added Seamus Dooley, NUJ assistant general secretary.
"He was regarded a man of principle who never courted popularity or sought to curry favour."
Morgan was also a fellow of the Royal Society of Arts and a trustee of Reuters.
You can read the full tribute from John Bailey here.