03 August 2015
"Difficult advertising markets" for regionals as Trinity Mirror reveals revenue and profit fall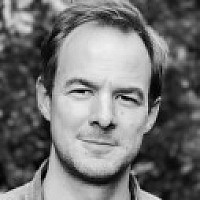 Trinity Mirror said its regional titles had faced more "difficult advertising markets" during the first six months of 2015 as the publisher revealed a revenue and profits fall.
The owner of the Manchester Evening News and Liverpool Echo saw revenue down by 8.7% to £288.5m as print advertising across the group fell 19% to £87.7m. Pre-tax profits declined 2.5% to £47m.
That was despite a 26% growth in digital advertising revenue to £16.6m and cost-cutting, which had seen six titles in Greater Manchester replaced with one, the Manchester Weekly News.
Trinity Mirror chief executive Simon Fox
The publisher, which has already announced plans to double planned cuts to £20m, said: "Our regional titles continue to experience difficult advertising markets, particularly national advertising in our metropolitan titles."
The newspaper group has also set aside £16m to deal with matters arising from phone hacking.
Simon Fox, chief executive, said: "The print advertising environment has been more challenging than anticipated in the first half. As a result, whilst continuing to invest in people and technology to drive the ongoing growth in digital audience and revenue, we have taken further action to address our print cost base."
He added that the company remained focused on reaching the point when digital growth would offset the decline of print.
"That tipping point is what we are focused on," he said. "With print advertising declining faster than we had expected, that tipping point is pushed out a bit."