02 June 2015
We're hiring: Prolific North is looking for a Business Development Manager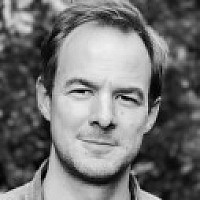 Do you want to work for Prolific North?
Over the past two and a half years, Prolific North has established itself as the best-read and most engaged publication – on or offline – addressing the interests and needs of creative industries, marketing and media folk in the North of England.
And now, we're on the lookout for an ambitious and self-motivated individual to take up the position of Business Development Manager for our recruitment offer.
Our growing range of quality events, research listings, features and new initiatives, are eagerly picked up and actively followed by over 54,000 unique visitors a month, 31,000 plus Twitter followers (across our three twitter accounts) and over 19,300 subscribers to our newsletter.
A key source of revenue is job advertising and since we began publishing in 2013, we have established the site and its jobs pages as the first place for many companies and organisations in the North when it comes to seeking new staff.
Job advertisers range from corporates such as ao.com and the Co-op to Everton FC; public sector bodies covering higher education, transport, housing associations and local authorities through to the BBC, production companies and literally hundreds of agencies and companies offering content and marketing services across the North of England.
The majority of these job ads are incoming enquiries rather than us proactively seeking job advertisers and we now wish to appoint a dedicated full time sales person to actively sell and build the jobs offer to its full potential.
This is a rare opportunity that represents a fantastic opportunity for the right person - see here for the full job specification.