11 June 2015
Rotherham Advertiser strike action called off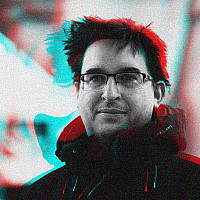 A 24-hour strike at the Rotherham Advertiser has been called off, after the newspaper's publishers decided to cancel a proposed redundancy.
Members of the National of Union of Journalists at the paper called for industrial action after long-time Father of the Chapel, Phil Turner, was told he was to be made redundant.
According to the Union, more than 250 people took to the streets of the town centre last Saturday to show their support for Turner, with local MP's and MEP's backing the campaign.
"I am truly grateful for all the support and solidarity that has been shown to both me and the chapel. It has been a difficult time but this fortified me and helped us come to a proper conclusion. I am sure that all this support was crucial in bringing about this outcome," said Turner.
The action has worked, with the new publisher of the newspaper also agreeing to sign an agreement with the union, detailing working practices for journalists and setting out its relations with the NUJ.
"There were calls in some quarters to boycott the Advertiser because of its actions against Phil. I wish to make it absolutely clear that this was never advocated by Phil, the chapel or the NUJ and we urge local people to now get behind the paper to help it and its journalists to a successful future," added Chris Morley, Northern & Midlands organiser.