29 June 2015
The new Liverpool Echo: Lighter, Bluer and more positive (unless your restaurant has a zero rating)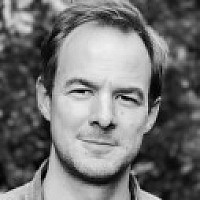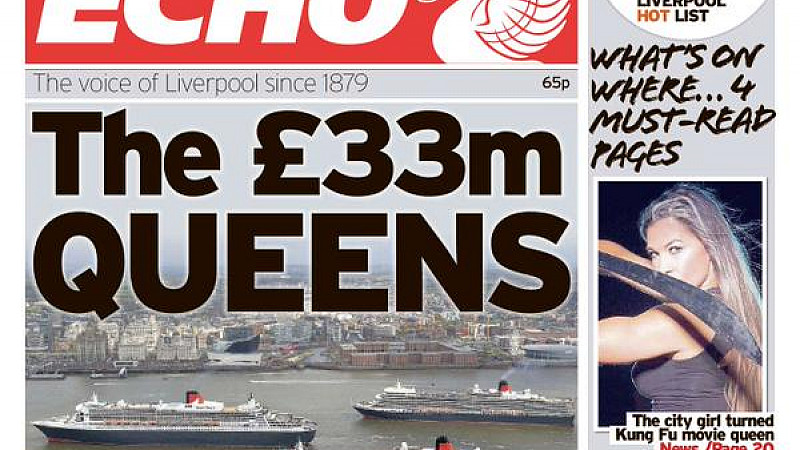 The Liverpool Echo has unveiled its new look, four weeks after running a blank front page calling on readers to tell editor Alistair Machray "what they want from their newspaper".
Today's new Echo front page
Machray admitted in an editorial on Friday that the responses came "tumbling like they'd been tipped off the back of a dumper truck", with readers urging the paper to be less obsessed with crime, more positive, more balanced in its Everton and Liverpool coverage, and more proactive in promoting things to do and the arts.
Today's new Echo manages to fit six stories on the front page, with a lead revealing that the recent Cunard Three Queens event generated almost £33 million for the Merseyside economy.
There's another "positive" story in the shape of the expansion of the £1 houses plan, while there's a prominent promo for the paper's what's on guide, Your Next 48 Hours.
Owners of the 28 Merseyside eateries with zero hygiene ratings won't be too convinced of the new, positive Echo just yet - their establishments are named and shamed on a two-page spread inside, trailed at the top of the new front page.
As ever, there are leads for both Everton and Liverpool on the front, although the Blues' lead is more prominent, perhaps an early indication of the greater "gusto" promised for Evertonians.
Editor Ali Machray said: "We set out by asking ourselves what the people of Liverpool really want from their Echo.
"The way our readers consume media has changed dramatically since the turn of the century, and we know the Echo has to adapt to survive.
"Our design and reporting structures came from an era when the city was down on its luck and was based on telling lots of bad news stories. 21st century Liverpool has evolved into a huge success story. The city has so much to offer, and the Echo needs to reflect that."
He added: "The work doesn't stop here though, the Echo will continue to evolve to reader's tastes and to the modern, magnificent Liverpool we live in."
Early social media reaction so far...
Page 19 before the first crime story in the #NewEcho hope that's not a one off. #ThanksAli

— Mat (@dinosaurblue) June 29, 2015
I am outraged by the sheer amount of Everton coverage in the New ECHO #blueecho pic.twitter.com/zUIQfDR5Dp — Daniel Nicolson (@danielnicolson) June 29, 2015