26 June 2015
Miller Hogg named as CN Group chief executive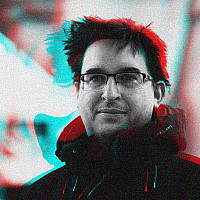 CN Group has announced that Miller Hogg will take over from Robin Burgess as the chief executive of CN Group.
Burgess retires in January, after 30 years overseeing its print titles, 2 radio stations and Maddog Multimedia.
Hogg has been working at Archant for the last 7 years, latterly as managing director of Archant East. Prior to that, he was managing director of Newsquest's operations in York.
"I am both honoured and delighted to be joining CN Group. This is a proud company with both a fantastic history and future. I am looking forward to working with its staff, customers and suppliers to continue its success," he said.
"This is one of the most challenging times in history for news and information-led content media and I will be proud to lead the CN Group as it continues to develop its audience and customer offering across an ever-expanding print, broadcast and digital platform."
Hogg joins the company in August as chief executive designate, ahead of taking up the role fully in January.
"We are delighted Miller has agreed to come and join us. His experience in both traditional media and in the digital arena will be extremely useful as we move forward," said CN Group chairman Lord Inglewood.
"Miller also understands the sense of communities that exist around our titles and the importance of maintaining the links with the people we serve."
Burgess will remain involved in the Group following his retirement, succeeding Lord Inglewood as non-executive chairman in May.