18 May 2015
Will we close any more regional titles? Only if they're unprofitable, says Trinity Mirror chief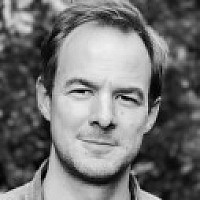 The chief executive of Trinity Mirror today said there were "no immediate plans" to close any more regional print newspapers - but that a title's profitability would decide its future.
The publisher has closed 18 regional titles in the past six months, including the Formby Times, Crosby Herald and several weeklies in Greater Manchester.
One of Trinity's new titles, the Manchester Weekly News
It has also launched a new Sunday paper on Merseyside and a new weekly in Manchester.
But launching a new app for The Mirror today, Simon Fox said: "I'm not going to give you a straight answer, but I think you can assume that if a paper is profitable you would probably question why we might wish to close it. And therefore you can draw your own conclusions.
"I mean, we don't publish profitability by paper but, you know, evidently some of our brands are either, or were, either not profitable at the time or likely to become unprofitable at a relatively near future.
"If a title is highly profitable then we'll keep it. So that's why we constantly keep our portfolio under review," he added in Press Gazette. "There are no immediate plans to close any further titles. But that doesn't mean we never will."