15 May 2015
Points North: Michelle Edgar-Parsons, MD of The Individual Agency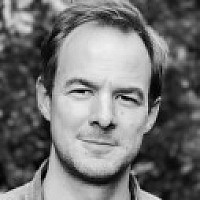 Each Friday, Points North gives a senior media figure a platform to air their views on a topical or relevant issue.
This week it's Michelle Edgar-Parsons, MD of The Individual Agency. She makes a passionate case for the benefits of the apprentice system over the traditional route into marketing.
When I left university with a Business Studies degree I had no idea what marketing was. Whilst I had a degree, I had no real life experience to apply any of my knowledge so I learned (and fell in love with) marketing almost by accident when I got my first job. Fast forward 15 years later and I own a successful marketing agency.
What I've come to learn after recruiting staff for a variety of roles over the past 10 years is that to become a brilliant marketer, personal characteristics are much more important than a degree certificate.
'Learning' marketing is like learning to ride a bike without an actual bike... you can move your legs and pretend to pedal but it won't get you very far. This is where I have a problem with the stereotypical route into what is essentially a vocational profession; as much as theoretical knowledge is great as an added extra, it certainly doesn't equip you to 'ride your bike' in the real world.
This summer we're taking on our second marketing apprentice. At 17 years old she's currently studying for her A levels but if she performs well, in three years' time she won't be finishing a marketing degree with £30,000 of debt, she'll be a fully fledged Brand/Account Manager with her own clients and a sound ability to develop and implement fantastic marketing campaigns.
We'll support her professional development by putting her through her CIM course, and I'm confident she'll become a brilliant marketer. The reason I'm so confident in the apprentice system versus the traditional route into marketing is because I have proof that it works.
We took on our first marketing apprentice three years ago and in the past three months at the age of just 20, she has been promoted to Account Manager, named a 2015 Rising Star by a B2B national marketing magazine, ran a national sampling campaign for a recognised household brand, ensured one of her clients boosted revenue by 50% and successfully moved on to level four of her Chartered Institute of Marketing course.
Whilst theory certainly does have its place - we encourage our apprentices to study CIM qualifications - it needs to be learnt alongside hands-on experience, ensuring theoretical knowledge is applied in a live situation where you can see its relevance, understand its impact and learn how to consider alternatives.
Just like learning to ride a bike, becoming a great marketer takes time, patience, guidance and a lot of practice. Whether that practice is hands on in the world of work or taught in a classroom is for the individual to decide - my personal belief though is that if you want to ride a bike, the first thing you should do is get on!
Michelle Edgar-Parsons is MD of The Individual Agency