24 April 2015
Points North: Mark Simester, Marketing Director of Warburtons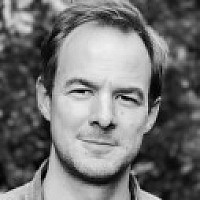 Each Friday, Points North gives a senior media figure a platform to air their views on a topical or relevant issue.
This week it's Mark Simester, Marketing Director at Warburtons. He gives an insight into the impact of the bakery's much-talked-about new marketing campaign starring Sylvester Stallone.
At Warburtons, baking has been our passion for almost 140 years.
Our team of bakers and delivery drivers work around the clock, 362 days a year, and go to extreme lengths in order to get two million loaves of fresh bread into 16,000 stores every day.
This commitment to delivering fresh bread daily is at the heart of what we do.
We believe the everyday heroics of our bakers and drivers could only be matched by a Hollywood action hero. It is this thinking that led us to develop the category's biggest ever (£18million) marketing campaign, with none other than Sylvester Stallone.
Filmed in the style of a blockbuster movie trailer right here in our hometown of Bolton, 'The Deliverers' takes inspiration from some of Sylvester's most famous films, Rocky and The Expendables, but is done in a tongue-in-cheek way that allows the star to showcase some great comic timing as well as some impressive muscles.
The action-packed advert sees Sly play a baker and delivery driver, alongside the true heroes – our real-life Warburtons delivery drivers and bakers – as they roll with the punches to deliver fresh bread to consumers across the UK.
Since the ad aired on the 11th of April, we've been blown away by the response from the general public and industry alike. It's truly on a scale not seen before in the Wrapped Bakery category and one that has undoubtedly shone a spotlight on bakery aisles across the UK.
On the night of the launch, the astounding volume of conversation on social media resulted in #Warburtons trending twice nationally on Twitter, and the dialogue and engagement with fans and consumers has only continued to grow. In addition to reaching over 13 million Facebook users, there have been over five million views of the advert across social media.
It is a true through the line campaign, with support from outdoor, shopper marketing, PR and social all helping to make the launch of the ad unmissable over the first few weeks of the campaign, driving brand fame and awareness.
As we look ahead, our focus remains on championing our core bread range and some of the category's biggest selling SKUs. 'The Deliverers' is only the beginning of what we can look to achieve as category leaders, and there is plenty more action on the way later this year, so watch this space!
Mark Simester is Marketing Director at Warburtons