22 April 2015
Ocean Group acquires MediaCo Outdoor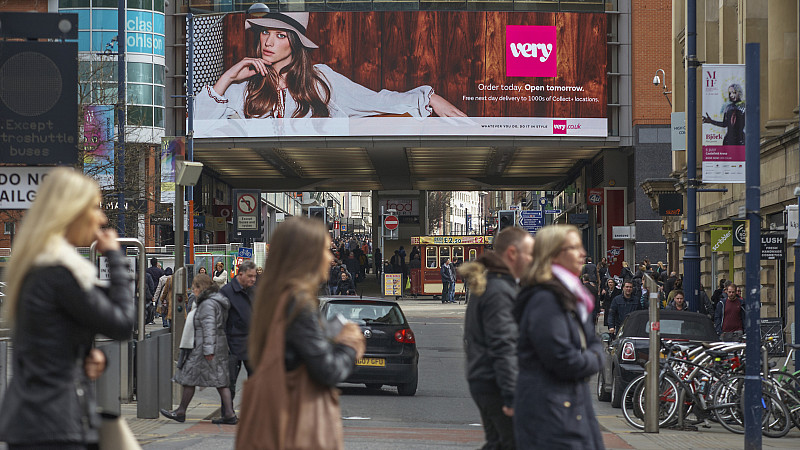 OOH display
MediaCo Outdoor - the company responsible for the digital touchscreens seen around Manchester - has been acquired by London-based specialists Ocean.
The deal with Ocean, for an undisclosed sum, sees the company positioned alongside other city providers in Birmingham and London as specialists for what's known in the industry jargon as Out of Home (OOH) - advertising such as billboards
Ocean CEO Tim Bleakley said his company was committed to continuing the work started by MediaCo and its city council partner.
He said: "MediaCo Outdoor and Manchester City Council have worked collaboratively and tirelessly together to build a truly state of the art portfolio across the city, to the mutual benefit of taxpayers and the business community alike.
"The entire Ocean Group team is committed to furthering this great work and using our unique offering across the UK's top three cities to drive growth in the medium and offer advertisers a compelling network."
Located around major volume pedestrian areas of Manchester city centre including Piccadilly Gardens, Market Street and New Cathedral Street, the state-of-the-art screens promised brand advertising with full motion capabilities, built-in near field communication (NFC), facial recognition software, HD camera, dynamic audio, RSS feed/weather widgets and city interactive way finding.
MediaCo Outdoor, commercial director Richard Blackburn said: "We have built up some unique products and innovative trading models and I'm delighted we are passing on the baton to the Ocean Group, who share our ethos and, we believe, are an ambitious partner who will take the business to the next stage."
The arrangement mirrors Ocean's acquisition of Signature Outdoor in Birmingham last year which, it reports, was warmly welcomed by both agencies and brands.