13 April 2015
Former business editor Parkin launches travel and events business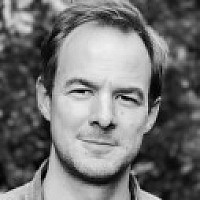 David Parkin, the former business editor of the Yorkshire Post and founder of TheBusinessDesk.com, has launched a new travel and events business called COPA.
The new Leeds-based venture provides bespoke events and travel services to corporates, professional firms and funders across the North of England and in London.
Parkin's ownership of TheBusinessDesk.com had ended in 2013 when the business news site was bought out by Birmingham-based businessman Mark Hales. Parkin remained on the board however and latterly has been working on a one-day-a-week basis.
COPA has been backed by investors including Steve Roberts, co-founder of McInnes Corporate Finance, who has also joined the board in a semi-executive capacity.
The COPA team (from left) Steve Roberts, Sue Carpenter, Dan Summerfield, Liz Theakston and David Parkin
Andrew Dick, co-founder of professional services firm Begbies Traynor, and former Aldermore director Dan Summerfield have also invested. The investment will be managed by Panacea, an entrepreneurial investment company founded by Roberts and Summerfield.
Parkin said: "With the economy continuing to improve, more and more firms want to spend time with key clients and targets. The big question is what will attract the right people and deliver value?
"The days of the corporate 'jolly' are in the past but that doesn't mean that you can't make the time you spend with clients and contacts enjoyable and interesting while also delivering that all important return on investment.
"COPA combines the quality of the people, the experience and the venue to deliver a remarkable event that can be so much more than another golf day or a table at a sportsman's dinner.
"Launching and growing a business is all about getting the right advice and support by working with talented people, it's great to have that in Steve, Dan and Andrew."
COPA has recruited event manager Liz Theakston, who had a successful event management career in London before moving to Yorkshire, and office
manager Sue Carpenter who has past experience at several of the leading professional firms in Leeds.