21 April 2015
Discovery Channel commissioner named new chief executive of Sheffield Doc/Fest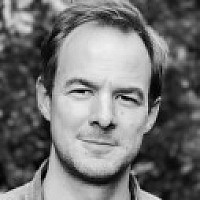 Discovery Channel commissioner Liz McIntyre has been named as the new chief executive and festival director of Sheffield Doc/Fest.
McIntyre, who is head of production and development, factual for Discovery Networks International's Western European group, will take up her new position on September 1.
She replaces Heather Croall, who resigned earlier this year to return to Australia.
Liz McIntyre starts on September 1
McIntyre joined Discovery in 2007 and has been responsible for developing and commissioning original series for over 200 countries including Naked and Marooned with Ed Stafford and Inside The Gangster's Code.
She previously worked for the likes of the BBC and Endemol.
Alex Graham, chair of Sheffield Doc/Fest, said McIntyre "impressed with her clear-eyed vision for the festival's future".
McIntyre added: "As a passionate supporter of Sheffield Doc/Fest for many years, I'm delighted to take up the position of CEO and festival director and lead the festival as it embarks on its exciting next chapter.
"Doc/Fest is the beating heart of the documentary and non-fiction content business across all platforms, and it is an absolute privilege to have the opportunity now to build on its impressive UK and international success."
This year's festival, which runs June 5-10, is being handled by Mark Atkin, director of the festival's multiplatform strand Crossover.