21 April 2015
BBC to roll out content-sharing deal with regional press across England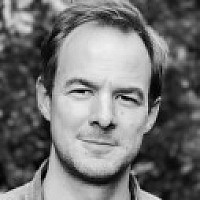 A content-sharing agreement between the BBC and the regional press is to be rolled out across England following a successful trial.
We reported last year how BBC Leeds was piloting a new way of sharing stories from local media as part of a closer working relationship between the corporation and regional publishers.
Other Northern titles including the Chronicle and The Journal, Sunderland Echo and Northern Echo have also taken part.
A link from the Yorkshire Evening Post in today's BBC Local Live feed for Leeds
The scheme will now be extended across the whole of the country by the middle of 2016, starting with the Birmingham area.
David Holdsworth, controller of BBC English Regions, said: "Both audiences and local newspapers should benefit from this improved linking.
"Now a wider choice of material will be available across England from not only inside – but outside the BBC – with the best external stories selected by the papers themselves.
"Local newspapers serve audiences across England and publish thousands more stories than the BBC every week. It is natural and healthy that journalists want to compete for stories, but this an example of a way the BBC can also contribute to a thriving local news market."
The BBC says stories from external regional sites currently make up around a quarter of the content featured on its feed.
In a speech to the Society of Editors in November, BBC head of news James Harding reiterated the corporation's desire to forge closer links with the regional press.